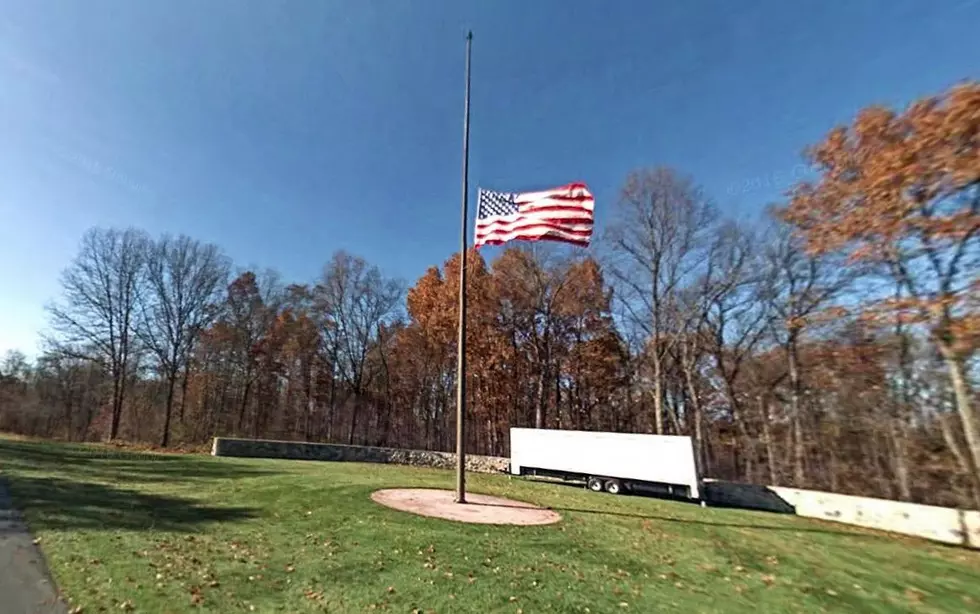 2019 Memorial Day Event "Program of Remembrance" is Sunday
Fort Custer National Cemetery2-Google Street View
The 2019 Memorial Day "Program of Remembrance" at the Fort Custer National Cemetery, Augusta, Michigan, will take place Sunday, May 26, 2019, at 2:00 p.m.
Deb Owens, Chairperson, Fort Custer National Cemetery Advisory Committee says "This is a day we remember and honor all veterans and active duty personnel that served our nation and have passed from this life.  The sacred grounds of this National Shrine at Fort Custer National Cemetery is the resting place for many of those heroes to whom we honor and pay tribute."
The May 26th Program will include patriotic music by the Cereal City Concert Band, Kalamazoo Area Pipers, and a flyover by the renowned Hooligans Flight Team.  Guest speaker will be Mr. James Doelling, Director Battle Creek Veterans Affairs Medical Center.  The ceremony will also have the Laying of Wreaths to our fallen heroes and numerous other memorable and moving events.
For the second year, Plumeria Botanical Boutique has partnered with the Memorial Day Flowers Foundation and the Fort Custer Advisory Board to hand out Roses to visitors and veterans at the May 26th Event as well as placing them at Gravesites.  Visitors may also obtain a Rose to personally place on their loved ones' grave. This is the second year Fort Custer National Cemetery will be a part of the "National Floral Tribute" to our fallen soldiers. In 2017 there were twenty National Cemeteries included in the Event supported by 191 retailers across the country totaling 252,175 roses.
On Saturday, prior to the Sunday Event, volunteers will be placing Flags on veteran graves. We invite anyone wishing to help to arrive on Saturday, May 25, 2019, by 8:00 a.m., whereby the end of the day over 23,000 flags will be placed.
Owens stated, "As we reflect on the cost of freedom we know how important it is to honor those individuals who have preserved that special gift for us; that is what we do at the Fort Custer National Cemetery.  We certainly hope you attend the Events this Year to honor those sacrifices, and take way a warmth in your heart and in your daily lives for those who paid that ultimate price and for all that are interred in these hallowed grounds."