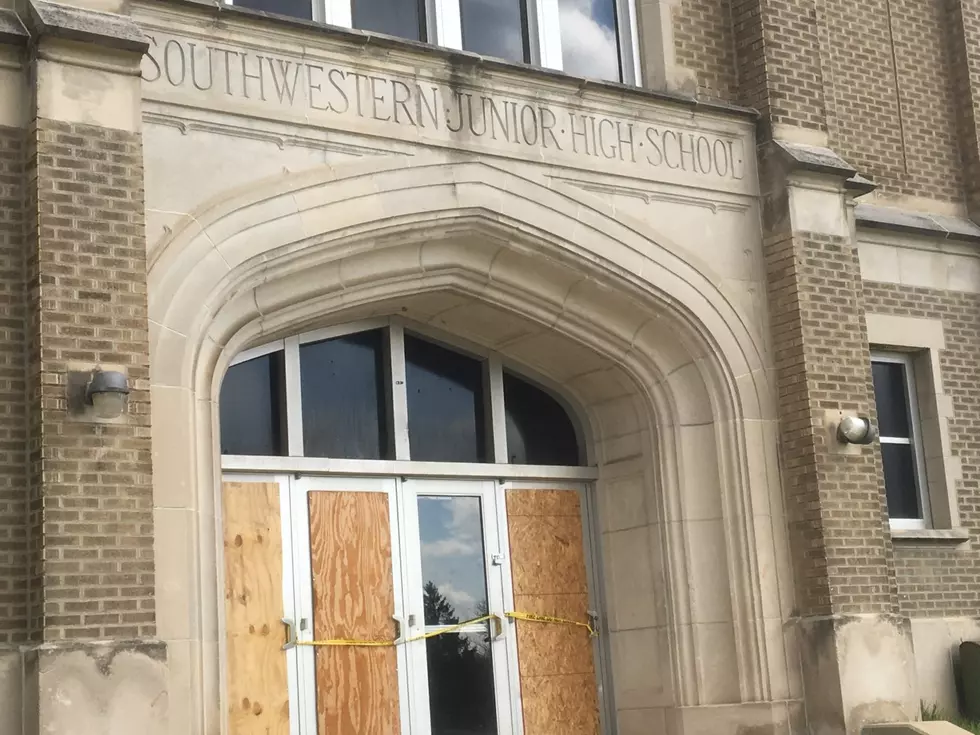 Vacant Battle Creek School Found Ablaze for 4th Time This Year
Tim Collins
The Battle Creek Fire Department extinguished a fire at the vacant Southwest Junior High School for the fourth time in 2021.
For the fourth time this year, the Battle Creek Fire Department was called to the old Southwest Junior High School building for a blaze. The call came at 9:40 a.m. Sunday, December 5, 2021.
Multiple crews responded to the fire at 390 South Washington Avenue. The first crews on the scene found smoke coming from a former classroom window on the back of the large concrete building, according to a release from the Battle Creek Fire Department.
Firefighters immediately began dousing the flames from the interior of the building and quickly brought the fire under control.
Fire crews remained on the scene for a time after the fire was under control to ensure the blaze was thoroughly extinguished. The fire and its cause remain under investigation by Battle Creek Fire Marshall Quincy Jones.
Timeline of Fires at the vacant Southwestern Junior High School
The vacant property appears still to be owned by Battle Creek Public Schools. The former junior high closed in 2009. The property was to be developed into apartments in 2016 but the deal was never finalized.
Check out photos from the initial fire below.
Fire at the former Southwestern Junior High School in Battle Creek
The fire took place during the early morning hours of April 22, 2021 inside Southwestern Junior High School, which has been closed since 2009.
12 Experiences in Michigan That Make Great Holiday Gifts
When you can't think of one more material thing to get someone on your holiday shopping list this year, why not give them the gift of something fun and new to go do? Much like the "12 Days of Christmas" here are 12 of some of our favorite ideas around Michigan that would make great gifts.