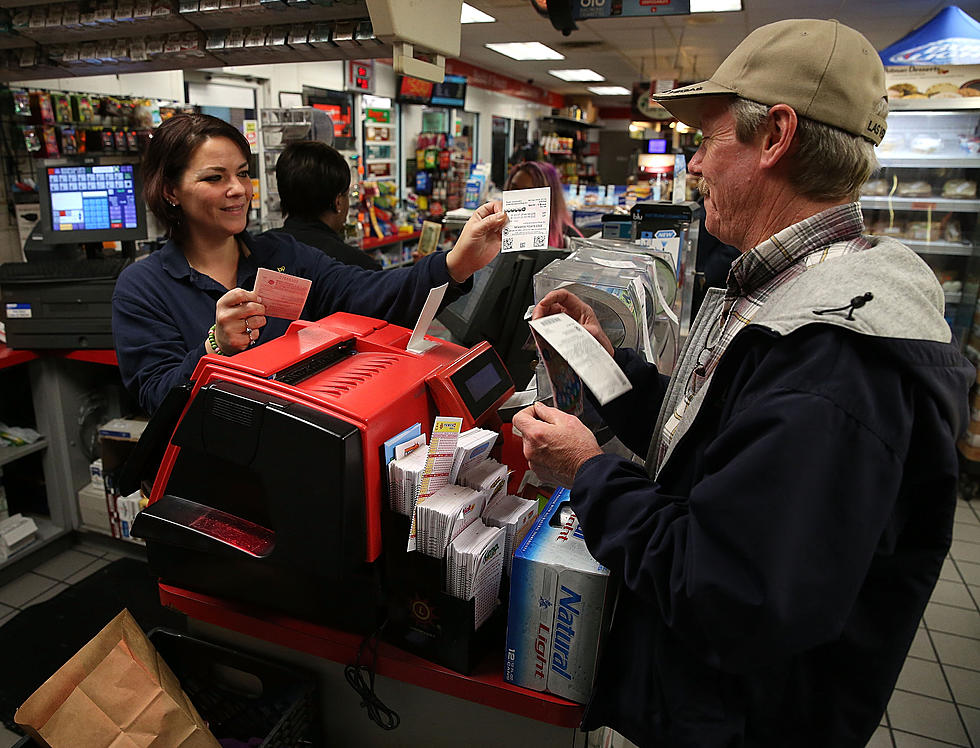 A Michigan Man Wins $2 Million On "Wrong" Lotto Ticket
Getty Images
Rarely does a mistake net you $2 Million.  It's almost like the money was seeking this man out.
A man purchased a Michigan Lottery ticket at an Eastpointe, Michigan gas station when he stopped to put air in his tires recently.  The 57-year-old man only went into the gas station because he needed change for the air machine.  While he was getting change he decided to purchase a $10 Lucky 7's scratch off ticket.  The clerk mistakenly sold him a $20 ticket by mistake.  Instead of exchanging it, he kept it.  He just had a feeling about it.  Well, that feeling paid off big time according to the Michigan Lottery,
The player visited Lottery headquarters to claim the big prize. He chose to accept his prize as a one-time lump sum payment of about $1.3 million rather than annuity payments for the full amount. With his winnings, the player plans to buy a new home and then save the remainder.
That reminds me of that very lucky guy in Monroe County, Michigan that recently won his second $4 Million jackpot.  You can read that full story by clicking here.  Then there's the guy out of Monroe County that won $160 off of scratch off ticket so he used some of that money to buy 3 more tickets which lead to a $2 Million jackpot.  It's almost like these guys are money magnets.
Congrats to the lotto winners.  Don't forget us little people this Holiday season.  lol
Enter your number to get our free mobile app
READ MORE: See 50 remote jobs that can pay well