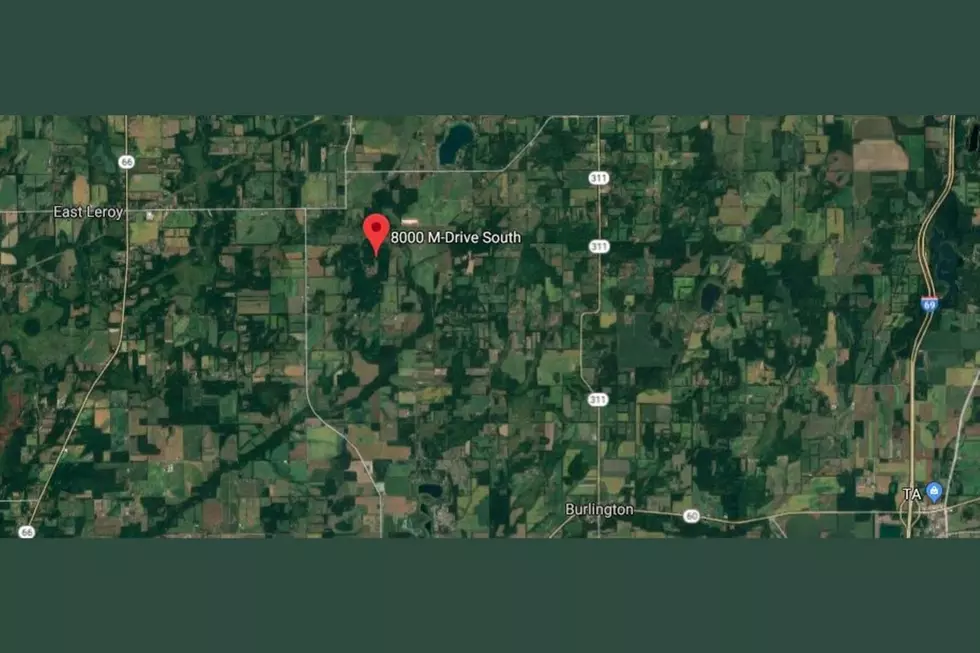 Michigan State Police Investigating Arson Case In Calhoun County
Courtesy of Google Satellite
Arson is suspected in an incident that occurred over the weekend in southern Calhoun County.
At approximately 6:00 p.m. Sunday, Michigan State Police at the Marshall Post responded to the 8000 block of M Drive South in Burlington Township. A younger white female wearing a black tank top and black shorts was seen running from the area in question at the time of the incident.
At this time there is no word on the extent of damage, if any, or its monetary value.
Anyone with information about the incident is asked to contact the Michigan State Police – Marshall Post at 269-558-0500.