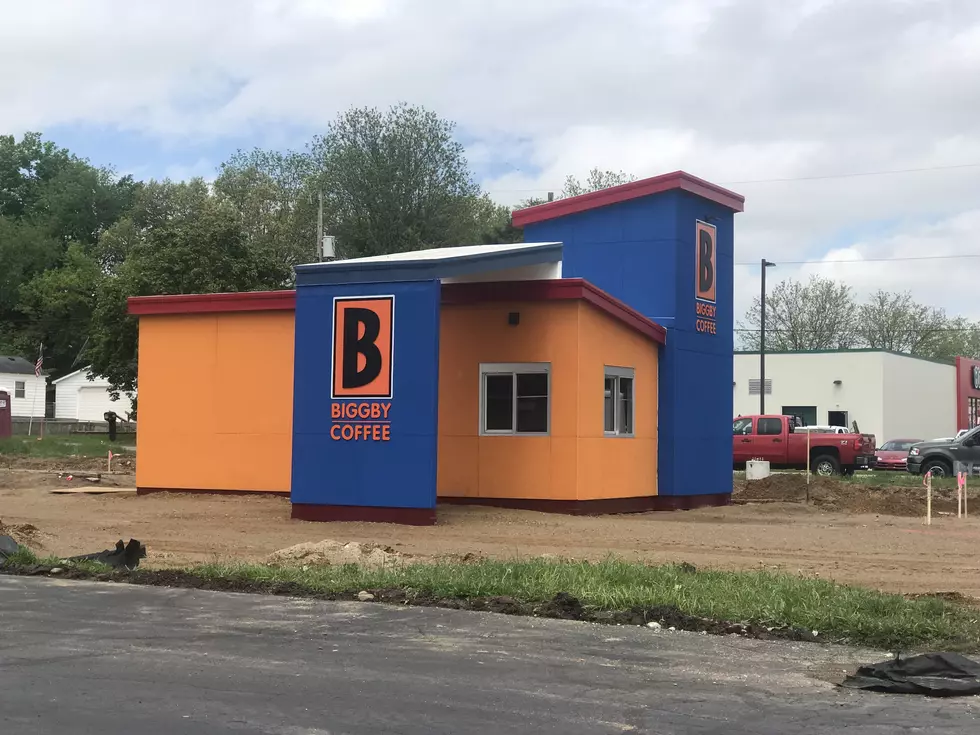 Biggby Coffee, But Bite-Sized: 'B Cubed' Is Coming To Battle Creek!
TSM/Battle Creek
A Michigan coffee chain with several stores in Battle Creek will have one more opening soon, but this one will be a little different.
Biggby Coffee Battle Creek says Monday that a new small-format Biggby store called "B Cubed" is in the process of being installed on Capital Ave. NE across from Bailey Park; the modular drive-thru store, initially developed and announced last May for use in Alpena, allows for coffee to be served in small, unused areas, like parking lots, undeveloped green space lots, and near malls or other high traffic areas.
The Battle Creek B Cubed will have the same full menu as the other Biggby Coffee's, and will be open year-round. It'll also have Wi-Fi, and (eventually) the music, and even outdoor speakers.
95.3 WBCK spoke with Charles Solano, the owner/operator of the Biggby Coffee stores on Beckley Rd. and in Wattles Park in Battle Creek, to ask him in more detail about B Cubed. Solano says that the idea originally came around after an owner/operator in Alpena thought of a new concept with which to put to use his other business; a construction company, to build these small-format and modular buildings.
Solano worked with WKB Engineering & Schweitzer in Battle Creek to develop the half-acre lot on Capital Ave, and start to build up B Cubed. There will be no inside seating at this location, but since the concept is modular it will be possible to expand and add that seating at a later date. For the time being, there will be a covered portion of a patio for customers to use, as well as uncovered seating on the patio.
Right now, Solano says they "plan to start with the normal operating hours for Biggby Coffee, but it may be necessary to keep the B Cubed location open later for all of the events at Bailey Park throughout the season." Since Biggby sponsors the Battle Creek Bombers, "we should probably be open for Bombers fans leaving the late games!"
According to Solano, B Cubed will be opening "probably the second week of June" at the pace development is currently going.