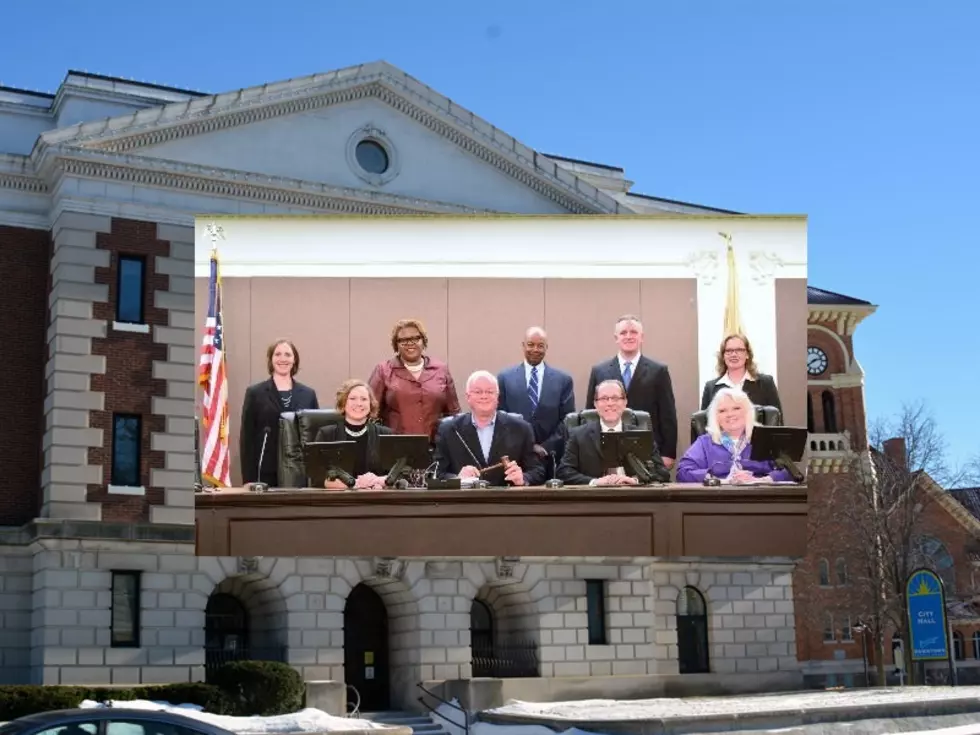 Battle Creek City Commission to Re-Consider Mayoral Popular Vote
2017 City Commission (Credit BattleCreekmi.gov)
Battle Creek voters may still get to decide who will serve as Mayor in the future, as a special meeting has been called for Tuesday to re-visit the issue.   The meeting comes about after Battle Creek City Commissioner Lynn Ward Gray changed her mind about her previous vote.  According to a city press release, the meeting, scheduled for 7pm on November 5th, is being called "To consider a resolution authorizing submission of a Charter Amendment Ballot Proposal to Electors proposing an amendment to provide for the Direct Election of the Mayor as a Separate Office."
A Blue Ribbon Advisory Committee made a recommendation to allow for direct election of the mayor, and also proposed increasing the number of wards from five to seven and decreasing the number of at-large positions on the Commission from four to two.  The 18-member committee made the recommendation in July of 2018.    Commissioners have not been inclined to address the proposed change in the number or type of wards, but Commissioners were scheduled to vote on a resolution last month regarding the mayoral election.   The vote was postponed the vote until all commissioners could be present because it was expected to be a close decision. At a September meeting, city residents and commissioners raised concerns about how direct election of the mayor would affect the representation of diverse opinions in Battle Creek.
When the commission got around to voting on the proposal at their October 15th meeting, the idea of having the voters choose the mayor was defeated on a 5-4 vote.   But Ward 2 Commissioner Lynn Ward Gray has since decided to reconsider her vote.   Sources tell WBCK that the special meeting this Tuesday November 5th was called so that the full commission might be able to reconsider the issue.
Gray, who was first elected to the City Commission in 2009, has served as Battle Creek's Vice-Mayor in the past, and is currently serving a term that ends in 2020.
Commissioner Gray was not available for comment on Tuesday.
Current Mayor Mark Behnke, who was elected by current commissioners, supports the idea of the voters selecting the mayor.   Behnke, an At-Large commissioner, was first elected in 1991.