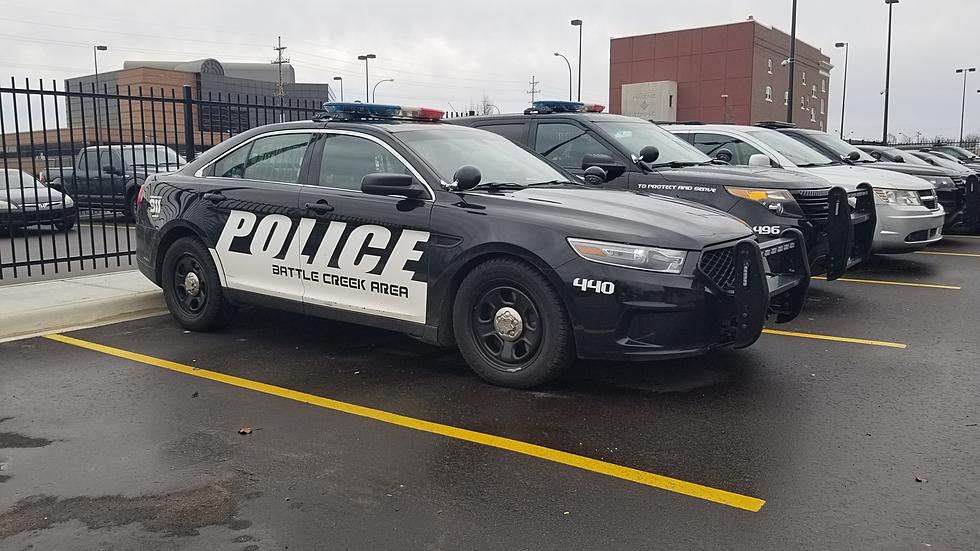 Battle Creek Traffic Stop Finds Drugs, Police Keys, And Ashes
TSM File Photo
Three people were arrested Monday in Battle Creek after a traffic stop turned up drugs and a lot more.
The Battle Creek Enquirer says that the traffic stop was conducted around 7pm Monday on Frelinghuysen Ave. because the vehicle failed to completely stop at an intersection. The driver, a 37-year-old from Coldwater, was arrested immediately because his license was suspended. Police say that the female passenger appeared nervous, so they searched the car and found a black bag with several plastic baggies inside that contained what appeared to be meth; they also found a crack pipe and scales.
A large Ziploc bag was located in the glove box with a brown powder inside of it, which officers initially thought was heroin; however, it tested negative, and they later learned that it was actually the driver's father's ashes, which his mother kept in the vehicle. During the search, officers also located a set of keys containing a police patrol car key, handcuff key, and a key to the police department; one of the passengers said they found the keys behind a store on Capital Ave.
The woman, a 40-year-old from Sherwood, claimed that the bag wasn't hers and she didn't know there were drugs inside, and a second male passenger also claimed he didn't know drugs were in the car; he said they were in Battle Creek to buy drugs, not sell them.
In addition to the driver getting arrested, the female passenger was arrested on possession with intent to deliver meth, and the 29-year-old male passenger from Coldwater was also arrested for unrelated warrants.