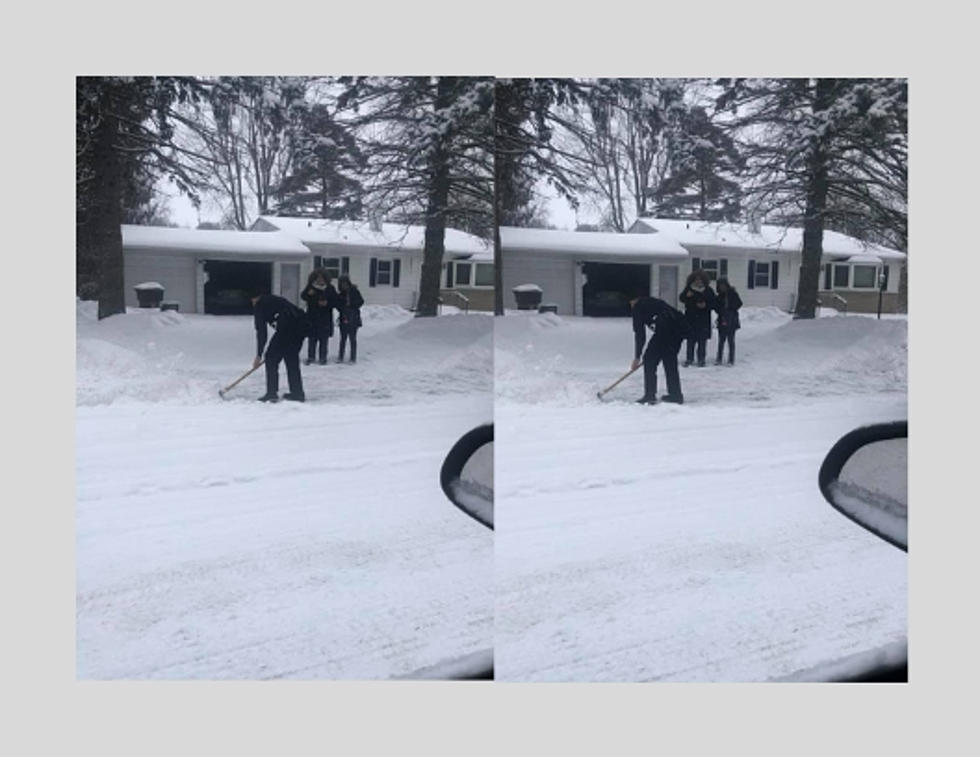 Battle Creek Police Officer Caught… Doing Good
B.C.PD. "Officer Chris" helping Bonnie Miller shovel snow. (Bonnie's 10 year old grand daughter standing near)
While much of Michigan is dealing with a historic winter storm, there many going above and beyond to help their neighbors. Carly Miller of Battle Creek caught one of the cities finest in action and wanted to share just how great she thought Battle Creek Police officer "Chris" was.
'Thank you Officer Chris for jumping out of his patrol car and helping my Mom shovel the end of her driveway! He was not really wanting his picture taken b/c that's not why he was doing it but we insisted! Thank you for helping my Mom!"

 
While officer Chris was reluctant to be photographed, Carly was able to capture his good dead. Carly was taking her daughter to her mother's, Bonnie Miller, home. School was cancelled and Carly had to go into work. Bonnie is a retired nurse from Bronson Battle Creek. Officer Chris spotted Bonnie trying to shovel the end of her driveway by herself and hopped out of his patrol car, took the shovel and finished the job. Carly added that the officer didn't even hesitate, just jumped right out to help.