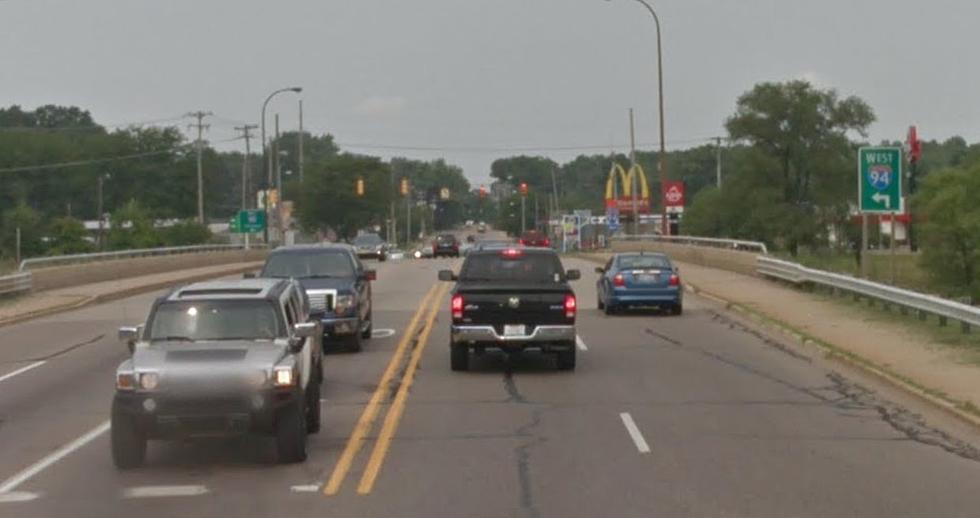 Battle Creek's Capital Avenue I-94 Bridge Back Open
The bridge at Capital Avenue over Interstate 94 (view North) is back open. (Google Street View)
Construction on the Capital Avenue bridge over Interstate 94 is completed and traffic over the bridge has been allowed to resume.
Previous estimates for the "repaving project" had the bridge remaining closed through the rest of the month, with some speculating the Capital Avenue bridge could be closed well into November.
MDOT's Communications Representative Nick Schirripa said it had been MDOT's intention for the project to be completed prior to the stated October 31st end date. He attributed the the early finish the great job done by the contractor and the ease of working with the City of Battle Creek and its engineers.
The Michigan Department of Transportation said the project would cost an estimated $200,000.
Prior to the project MDOT officials said "The deterioration of the bridge deck could eventually mandate load restrictions, which could affect safety and commercial access in one of Battle Creek's most vital north-south corridors. There also will be intermittent nighttime total closures of I-94 during milling operations."