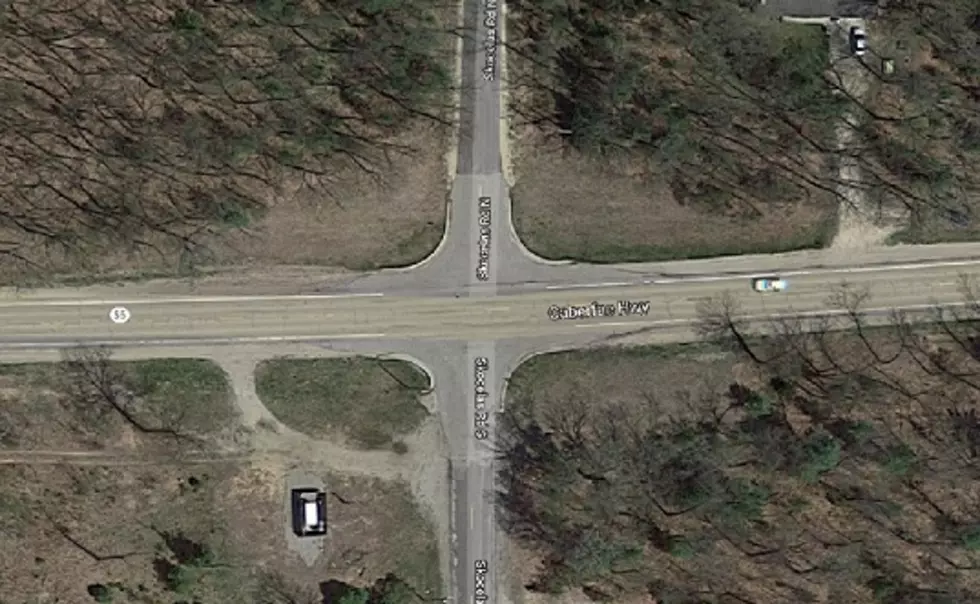 Two Michigan Towns That Never Existed
Google Maps
Ever hear of Blacksmith Peterson's Corners? Most likely not.
This was a community that never got off the ground. It's located in Manistee County, Brown Township, at the junction of Coates and Collins roads. There is nothing to signify there was ever a fledgling town there; it must have been either a stagecoach stop or post office.
More than likely it's not even called 'Blacksmith Peterson's Corners' anymore...but it was, well over 100 years ago. Photos are below.
Okay, you never heard of 'Blacksmith Peterson's Corners', so how about 'Star Corners' in the same county, but in Stronach Township? No?
Star Corners was another hopeful that didn't cut it. It's located at the intersection of Skocelas Rd and M-55. This, too, very well could have been a postal stop that didn't last very long. Photos are below.
If anyone has more detail on these two locations, it would be very welcome. Info is extremely hard to find on these two places.
There's nothing special about these two locations, aside from the fact that they both had names, in hopes of growing into regular towns or communities. Those of us who have taken Michigan roadtrips more than likely drove through these places, completely unaware that, once upon a time, some pioneers had hopes of beginning & planning a new town.