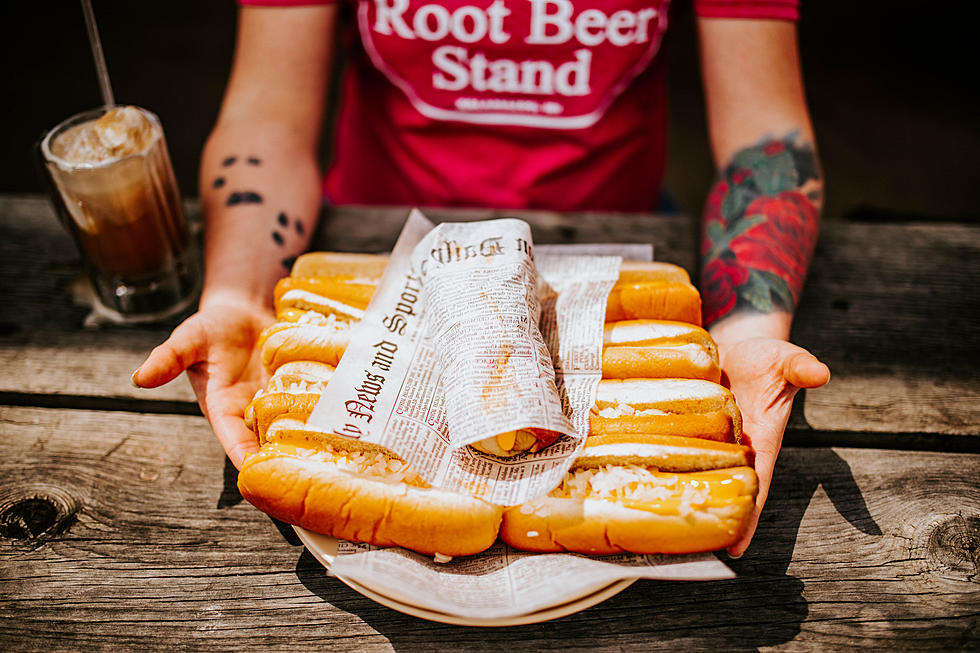 Open For the Season! Local Drive-In Restaurants to Visit in West Michigan
Rebecca L Photography
One sure sign of spring in West Michigan is when our local drive-in restaurants begin to open for the season. Much to everyone's surprise local Kalamazoo favorite The Root Beer Stand opened early this year, but typically you'll see area drive-ins open in early March.
Tis the season of coney dogs, homemade root beer, olive burgers, and hanging with friends. There's just something so novel about being served and dining in your car! Though it harkens to days gone by, there are still several places where you can enjoy a true drive-in experience in West Michigan. Here are some local favorites you can swing through!
The local Kalamazoo landmark has two locations, one on Westnedge and the other on Portage Rd. Ask any Kzoo resident and they'll say opening day at the Root Beer Stand should be considered a holiday! Though there are several picnic tables located outside the building, most diners chose to enjoy their coney dogs, popcorn, and root beer from their vehicles. After such a rough winter it was a blessing when the Root Beer Stand opened early on Valentine's Day 2022.
---
Allegan residents such as myself were elated when Corky's suddenly dropped the news they were opening for the season on March 3, 2022. Full disclosure, Corky's was my first job and will forever hold a special place in my heart. I spent many summers hopping from car to car and stirring a giant vat of homemade root beer. In addition to their famous chili sauce Corky's serves broaster chicken, olive burgers, and old-fashioned milkshakes. They were also voted Best Burger in West Michigan 4 years in a row!
---
Located near the I-94 interchange, Red's has been serving you "with a smile since 2010." Open for the 2022 season as of March 1, Red's has all your favorites from footlong coney dogs to chicken strips to deep fried pickles. If you visit Red's in the summertime there's a good chance you'll see a local car club with all their hot rods in the parking lot!
---
Short's is an old-fashioned root beer stand serving chicken wings, footlong coney dogs, and BBQ. Formerly known as Allen's Root Beer Stand, Short's is located just off historic US-12. Due to staffing issues their opening has been delayed for the upcoming season, but they are currently working on a soft opening date in the coming months.
Which is your favorite drive-in to visit in West Michigan?
Kalamazoo Woman's Maternity Shoot At The Root Beer Stand
The shoot started out as a joke kinda like "wouldn't it be funny if we did a maternity session here at The Root Beer Stand?" Then the more I thought about it I was like okay we are going to make this happen.
5 Signs Spring is Coming to Kalamazoo