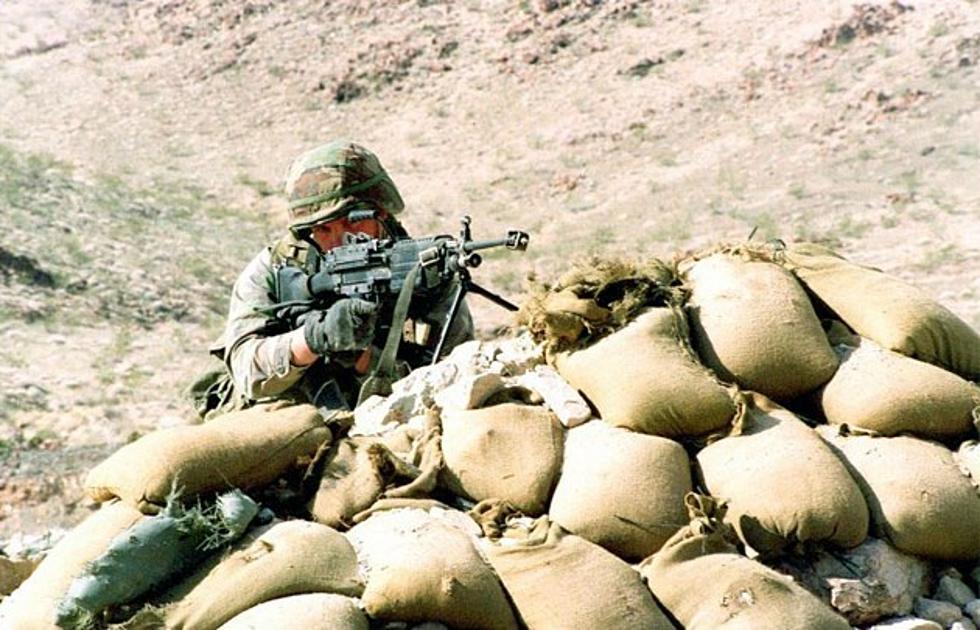 Endangering Our Soldiers?
U.S. Navy/Getty Images
You are not going to believe this one — or maybe you can.
I just read an article from MLive that informed us that a southwest Michigan defense contractor was just given prison time for selling defective machine gun parts to the Department of Defense.
Yes, you heard that right: The contractor sold defective machine gun parts to the Department of Defense, putting our soldiers in danger.
According to the article, in U.S. District Court on Monday, 55-year-old Howard Cahn, of Colorado, was sentenced to 30 months in prison; after a jury trial in Kalamazoo in October, Cahn was convicted of four felony charges, which included three counts of making materially false statements and one count of wire fraud, MLive stated.
Cahn's company Aerospace Manufacturing Services in Buchanan, Mich. was contracted with the U.S. Department of Defense to produce replacement parts for several machine guns used by the U.S. Armed Forces, MLive reported.
According to the MLive, when Cahn's company came into financial trouble, he coerced his employees to add faulty components to the guns that had failed testing. Prosecutors said that the defective components were essential to the weapons' safe functioning, according to MLive.
Cahn did not stop there, he apparently also convinced an employee to change the testing documents to secure a separate contract with the Department of Defense, MLive reported.
Cahn puts our soldiers' lives in danger and only gets 30 months?
Should the state of Michigan also not allow him to ever run a business again in Michigan?
If you were an employee of his, could you send defective parts to the Department of Defense?
If I was an employee, I would have become a whistleblower for the federal government.
Should the employees involved be charged with a crime?
Let's discuss this today on my show the Live with Renk show, which airs Monday through Friday 9 a.m. to noon, to let me know your thoughts at (269) 441-9595.
Or please feel free to start a discussion and write your thoughts in the comment section.