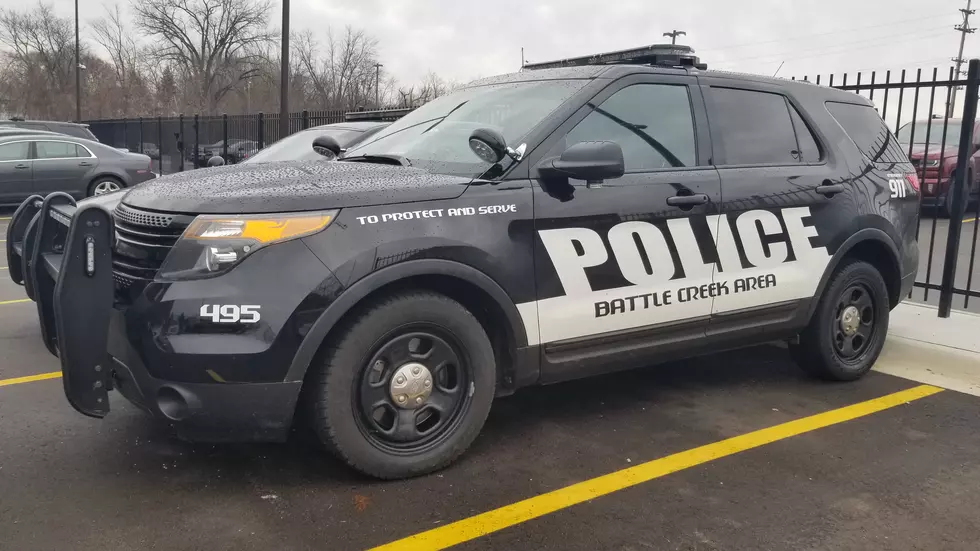 Battle Creek Police Arrest Man After Fleeing Through Field In Stolen Truck
TSM Battle Creek
A Battle Creek man was arrested on Monday after police say he ran away from them in a stolen vehicle.
The Battle Creek Enquirer says that Battle Creek Police officers were called to a shoplifting report at the CVS store on E. Columbia Ave. around 3:30am Monday; they then saw their suspect in a 2008 Chevy pickup on Dickman Rd. near South Ave. The driver failed to stop, and started fleeing towards downtown Battle Creek with speeds reaching up to 60 mph, crossing through a field at one point.
The truck struck a concrete island and had two tires deflated at Capital Ave. and McCamly St, but the driver kept going. Eventually, the vehicle came to a stop on Angel St. and the driver came out with his hands up and surrendered.
The driver, a 47-year-old from Battle Creek, was arrested, and authorities found counterfeit $100 bills and stolen property on him; it was also discovered that the truck had been stolen from Charlevoix.