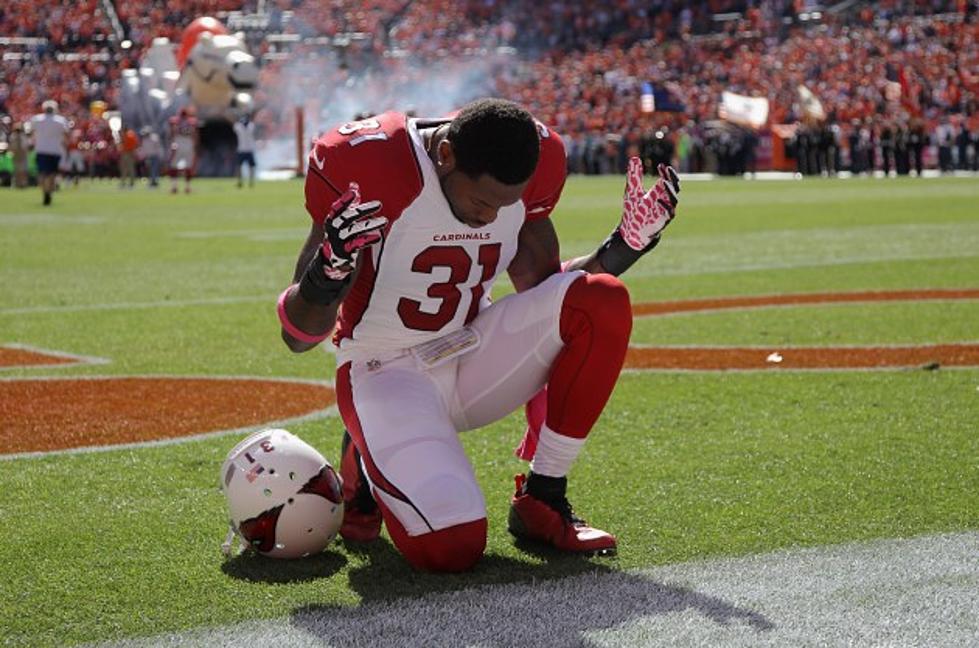 Football Player Penalized For Praying
Getty Images By: Doug Pensinger
A football player in Florida who said a prayer on the field after he scored the first touchdown of his career, was given a penalty for that prayer.
Yes, you read that correctly.  The player was given a 15-yard penalty for unsportsmanlike like conduct.
I continue to ask what the heck is going on in this world.
Luckily, there are some sane people in his life who have been supporting him.  His family, friends and teammates are all behind him.
Even if you do not believe in a higher power, how could someone praying quietly offend you?
Should the football player have received a penalty for praying?
Call me Thursday 11-6-2014 on the Live with Renk show, Monday through Friday 9 a.m. to noon, to let me know your thoughts at 269-441-9595.