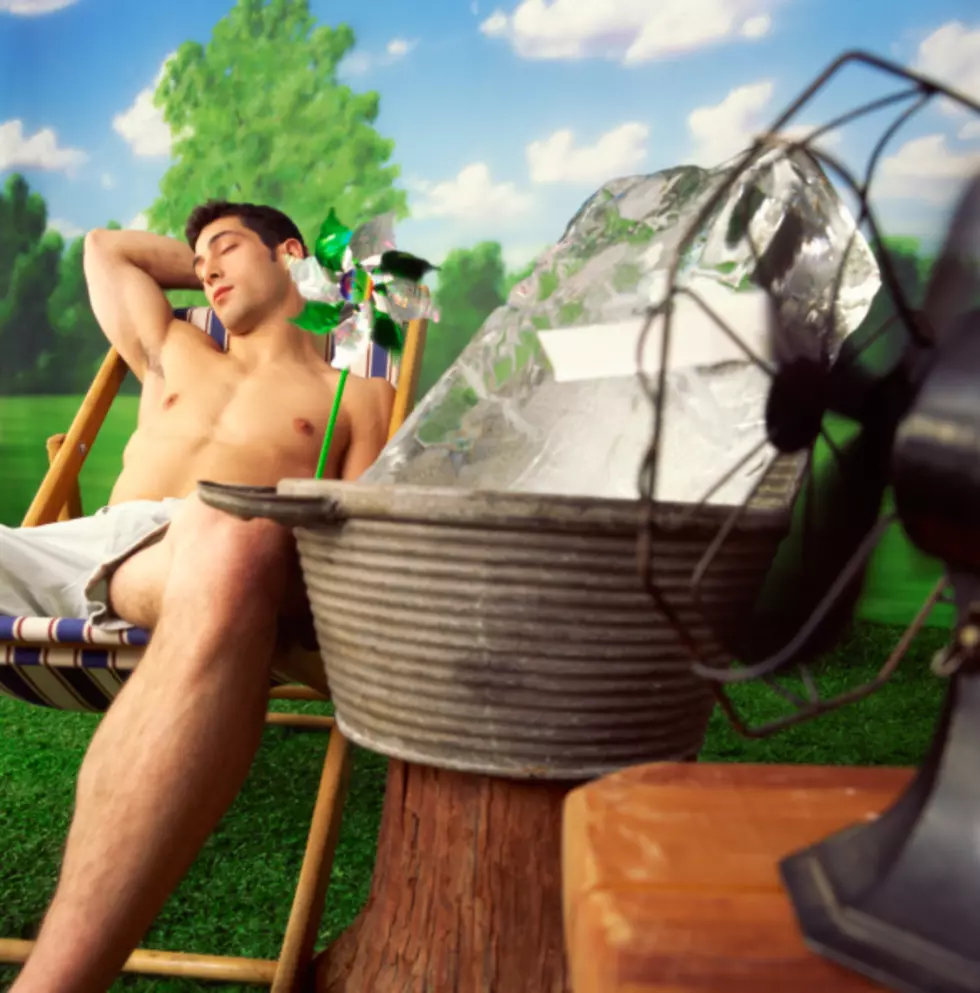 How To Stay Cool In Battle Creek During Excessive Heat Warning
Creatas
The National Weather Service has issued an Excessive Heat Warning for Southwest Michigan in effect until 8 p.m. Saturday and said it expects the region to face heat index values near or over 100 degrees, with warm muggy nights, from now until the weekend.
With that in mind, there are several ways to stay cool in Battle Creek:
Willard Beach Park, on George B Place off Capital Avenue SW, will have free admission Thursday and Friday, July 18 and 19. Gates are open 8 a.m. to 8:30 p.m.; pedestrians can walk in from 5:30 a.m. until a half-hour after sunset.
The Battle Creek Transit 4S route – SW Capital Ave – stops near George B Place.
Kellogg Arena downtown, 1 McCamly Square, will be open to the public from 8 a.m. to 6 p.m. Thursday and Friday, July 18 and 19. Please enter the arena through Festival Market Square, at the corner of McCamly and Jackson streets. There will be no concessions during these hours. The arena is walking distance from Battle Creek Transit's downtown transfer center on McCamly Street; all bus routes stop at this location.
Second Missionary Baptist Church, at 485 N. Washington Ave., will open to those in need of a place to cool off until 4 p.m. Thursday and on Friday from 8 a.m. to 6 p.m.
The 3W Kendall-Goodale bus stops on Washington Avenue.
Neighbors also can enjoy air conditioning, restrooms, and shopping at Lakeview Square Mall, on Beckley Road, during opening hours. The mall is open 10 a.m.-8 p.m. Thursday, and 10 a.m.-9 p.m. Friday. The 4S SW Capital Ave bus also stops at the mall – the stop is at the northeast corner of the mall, near Dunham's in the flag poles.
The Share Center, 120 Grove St., will be open 12-8 p.m. Friday and Saturday, July 19 and 20. Individuals and families are welcome, and staff will provide shelter and water. The 2W Columbia-Territorial bus stops at the Share Center at approximately 15 minutes after each hour.
If at all possible, check on your friends and neighbors, especially those who are considered elderly or other vulnerable individuals. Pets should be kept indoors, especially during the heat of the day.