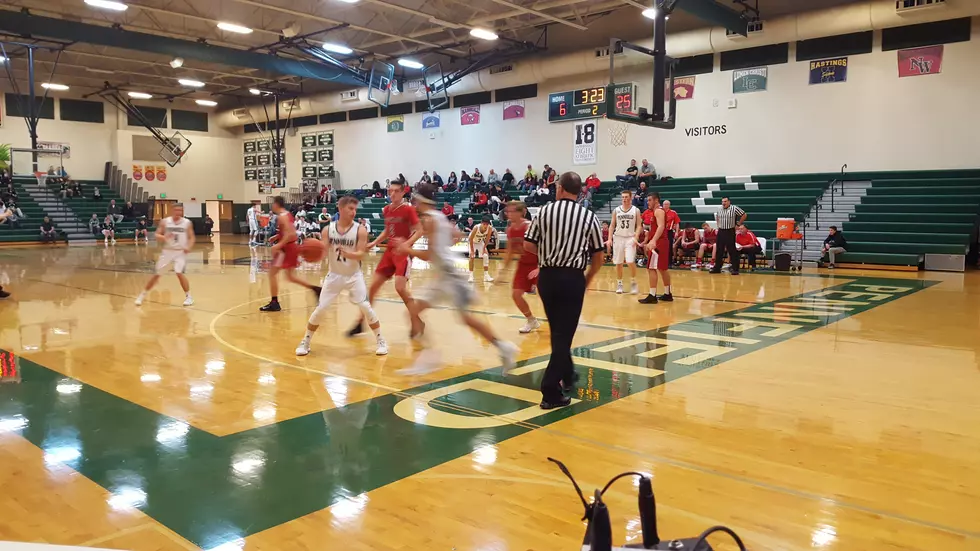 HS Basketball – Cold Shooting Dooms Panthers
Pennfield inbounds a pass during their contest with Coldwater January 9th. (Photo - Nathan Adams)
The first full week of school is back in session and the weather was much warmer outside than it was inside.
The Pennfield Panthers entered the Interstate 8 contest with the Coldwater Cardinals looking for their fourth straight win after opening the season at 0-4. The Cardinals looked to keep pace with the leaders of the I-8 while coming into the contest with a 4-1 overall record.
A cold shooting first half for the Panthers would put them behind by a large amount and Coldwater would never look back.
Check out the recap and all the boys scores from Tuesday's night action, including one area school staying undefeated on the season!