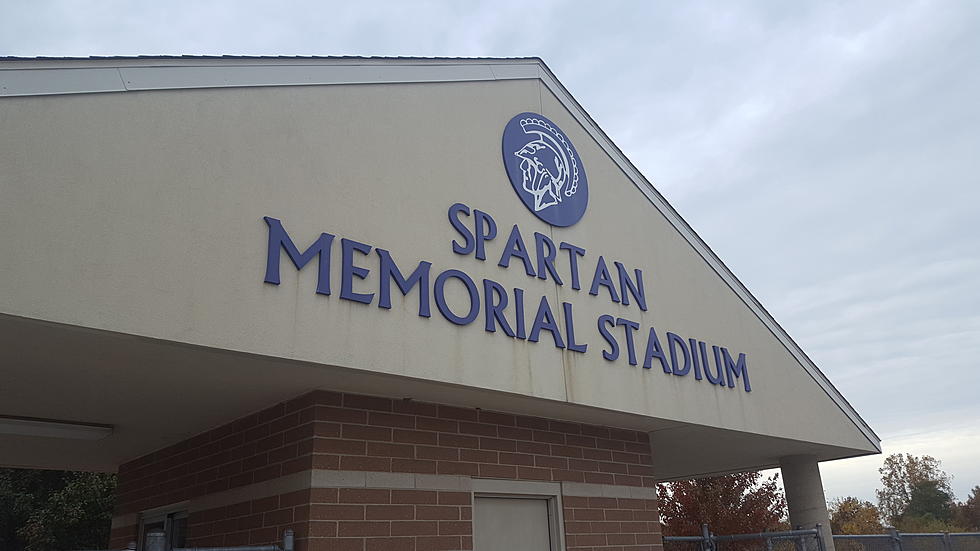 HS Football – Spartans, Chargers Meet for First Time in District Finals
The front gate at Lakeview High School. (Photo - Nathan Adams)
The Spartans will welcome the Livonia Churchill Chargers in a Division 2 District Final this afternoon. It's the first time Lakeview has hosted back-to-back playoff games since 2014, the season they reached their second Regional in school history.
Lakeview is coming off a 47-8 victory over the Jackson Vikings in last week's District Semifinal, their first playoff win since the 2014.
Churchill is the postseason for the 10th time and for the sixth time in the last eight years. Though they have reached the District Finals four times in the eight-year stretch, the Chargers are looking to reach the Regionals for the first time since 2004.