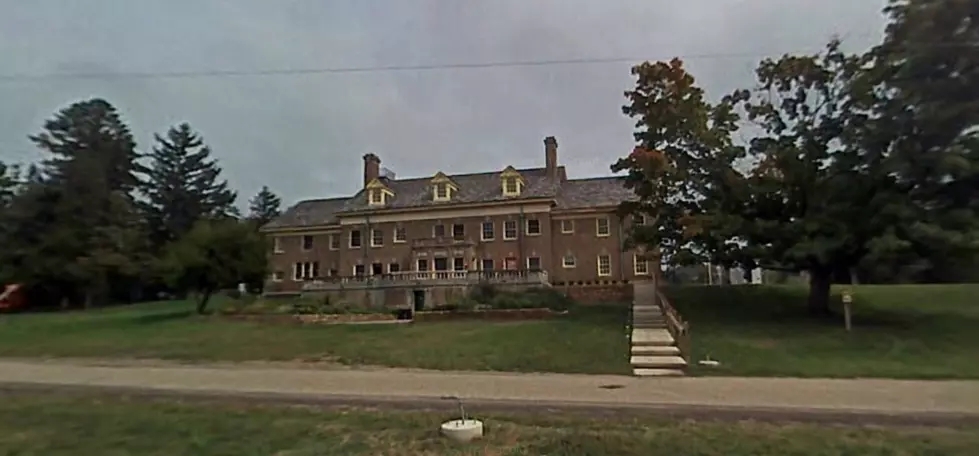 Is The Felt Mansion Near Holland One Of Michigan's Most Haunted Places?
Google Street View
The Felt Mansion is just north of Holland near lake Michigan and comes complete with 25 rooms and at least 2 ghosts. 
The Felt Mansion was built by Door Felt, who made his fortune with the invention of the comptometer,  as a retreat for his wife Agnes and himself, was completed in 1928 with 25 rooms totaling 17,000 Square feet. About 6 weeks after moving in, Agnes Felt died suddenly. Dorr, himself, died a year and a half later.
It is believed that the Felts –  both Agnes and Dorr– linger in and out of the rooms at the mansion. It is believed that since their time to enjoy the estate was limited in life, that they enjoy it together in the afterlife. These are believed to be kindred spirits that are not out to frighten anyone. It is believed that they simply work to enjoy what they looked forward to, but that they understand that they must share it with others as well!
The mansion, was purchased by the state of Michigan in the 1970's and converted into a prison and was also used for an agency that specialized in drug enforcement.
In 2000, there were ghost tours offered to offset renovations. One visitor commented on Michigan's other side saying,
Doug of Ghostly Talk Radio remembers standing outside at the mansion and seeing Tom Maat from Michigan's Otherside.com standing very close to someone by the large fountain. They seemed so close that Doug asked Tom who he was "getting so buddy buddy with" by the fountain. Tom told Doug that he hand't been standing next to anyone over there, but that Doug's story confirmed what he had been feeling…that someone unseen was standing right next to him.
They also stated they saw things move and watched doors open and close by them selves.
Here is a video of a ghost hunt in the mansion.
BONUS VIDEO: A Look at the Abandoned Slide Away near Kalamazoo