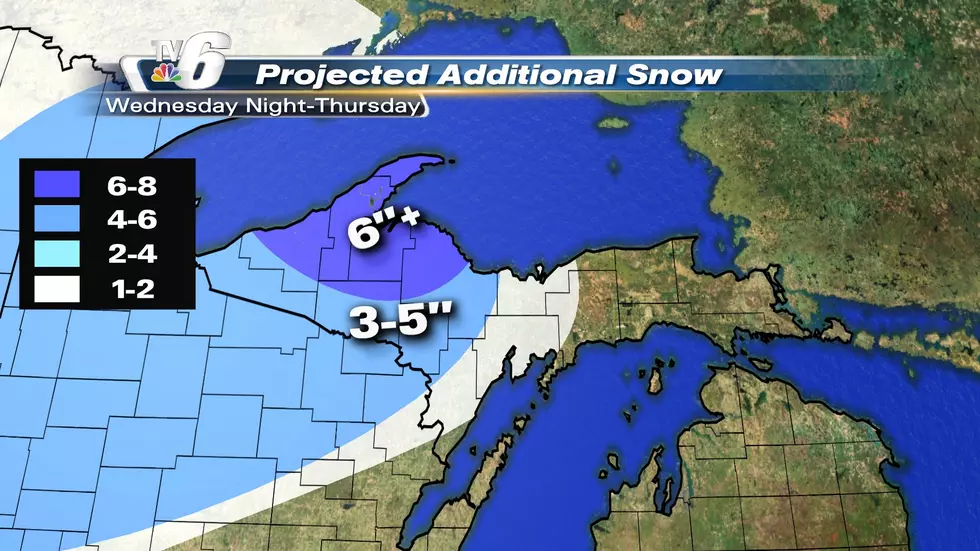 Is this a joke? Six More Inches of Snow Forecast for the UP this Week
TV6 & Fox UP via Facebook
Old Man Winter is encroaching on Mother's Day with 6+ inches of snow forecast for the Upper Peninsula.
Marquette has already had more snow than it's had in a decade, and it's not over. Yoopers are losing their minds as TV6 and FoxUP meteorologists say Michigan's Upper Peninsula may be hit with as much as 6 inches of new snow after the first week of May has been crossed off the calendar. They shared the grim forecast on Tuesday, May 7:
Wet, potentially heavy accumulating snow develops tomorrow evening with our next system. A range of 3-5" of snow is expected across the west. However, under northeasterly winds and if cooler temps pan out higher amounts will be likely in the higher elevations.
While some diehards may be excited about one more snowmobile trip or another toboggan run down a favorite hill, many are crying "uncle" and are ready to tapout Winter 2018/19. This is why I could never be a Yooper.