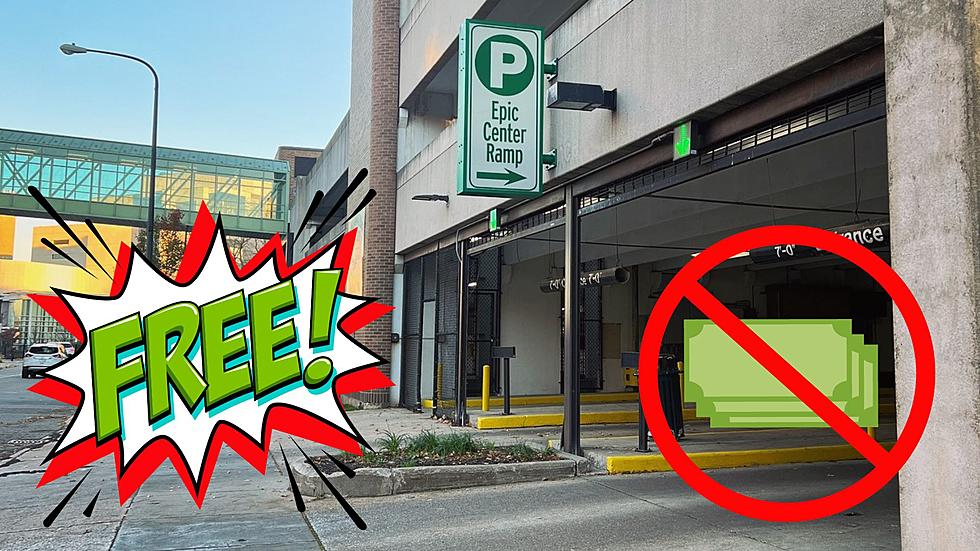 Free Public Parking Garages Coming To Downtown Kalamazoo
Canva/Downtown Kalamazoo Facebook
Parking in downtown of any city can be a hassle and can really deter a large number of people from even spending time in their downtown area due to the parking troubles. Many drivers don't feel comfortable leaving their cars parked on the side of the road due to side swipers, others aren't great parallel parkers, some don't want to pay for parking, and lastly some don't like to walk too far.
All of these factors make parking and attending an event or visiting a business in the downtown district much harder. Kalamazoo has seen this along with changes to the roads and traffic patterns affect downtown busyness and available parking. So, with the new initiative surrounding parking in the downtown, the City of Kalamazoo will be looking to have more residents spending time downtown.
As most people already know, but if you don't, street parking downtown is free Monday-Friday after 6pm and free on the weekends as well. Right now, the only places you have to pay to park are in certain lots downtown and in parking garages, but with the current trends of the downtown economy, this will be changing in the near future.
Street parking will remain free at the times that are currently set but the parking garages will now become free as well. Starting on Friday November 24th (Black Friday), all of the public parking garages in downtown Kalamazoo will become free for the first 90 mins (hour and a half). After that time elapses you will be charged $1.75 for the first hour and $1 every half hour thereafter, ensuring a maximum fee of $10.
Meaning that there is no reason for people to not feel safe parking downtown, that they should be able to find a public parking garage near their destination, and they either won't have to worry about paying at all or paying more than $10 for their night in town. I'm not encouraging one to finesse the system but there are definitely ways to make it work so that you don't have to pay for parking the entire night that you're out.
Illinois Residents Will Use Anything and Everything to Claim DIBS on a Parking Spot
There aren't rules for the items Illinoisans will use to call dibs on a parking spot they shoveled and salted after a big snow system has passed over.
Gallery Credit: JB Love
11 Stupid Mistakes That Can Earn You A Parking Ticket In Buffalo
Gallery Credit: Brett Alan