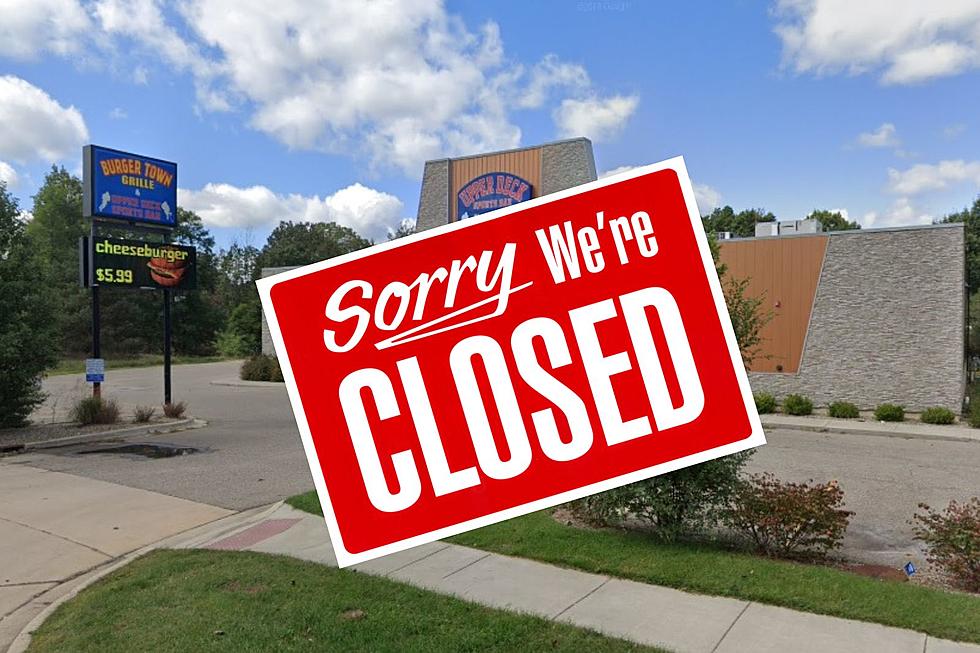 In Case You Missed It, Another Kalamazoo-Area Restaurant Has Quietly Closed
Google Maps/Canva
The dining scene in the greater Kalamazoo area has taken another hit as yet another local restaurant has abruptly closed.
Without warning, the popular Portage-based sports bar announced its final day of operation, leaving patrons left to wonder: what went wrong?
Burger Town Grille
Without much of a heads-up to the general public, Burger Town Grille & Upper Deck Sports Bar shared their news on Facebook saying simply,
Today is the last day for Burgertown Grille. There have been so many good memories, food, and friends! If you have a good memory, share it here! Cheers!
The popular burger joint and sports bar had been in operation since 2014 but closed for a time due to both building improvements and road construction in 2017. But why the sudden closure now?
Though Burger Town has not provided any insight as to why they decided to close, I'm sure this can be chalked up to being another pandemic casualty; inflation, staffing shortages, supply chain issues-- take your pic.
Locals React
What's really disappointing is to hear all the Burger Town regulars who had no idea the sports bar had plans to close in the first place. Here's what patrons had to say:
"...wish you guys the best of luck! If we would have known we would have come in to say GBye. We have a love of memories from 

Burger Town Grille

 . Met a lot of people and had the best ham and cheese sandwich in town." - 

Michele Cronkright
"Wish I'd known, I would have been there 2-3 times this week. I work nearby and used to come for lunch with a buddy almost every week." - 

Jonathan David Edwards
"Loved to go to Burger Town and meet up with friends! Will definitely miss all you guys….so sad that all my favorite places are closing!" - 

Shelley Rylander
7 of the Best Takeout Restaurants in Southwest Michigan
Whether you're on the go or you need dinner for the fam fast, here are 7 spots to check out in Southwest Michigan.
The Top 10 Restaurants People Want To Come To Kalamazoo Right Now
I asked our audience what restaurants they'd like to see make it over to Kalamazoo and I was honestly caught off guard by some of the answers. Over 300 people gave suggestions...here were the Top 10: