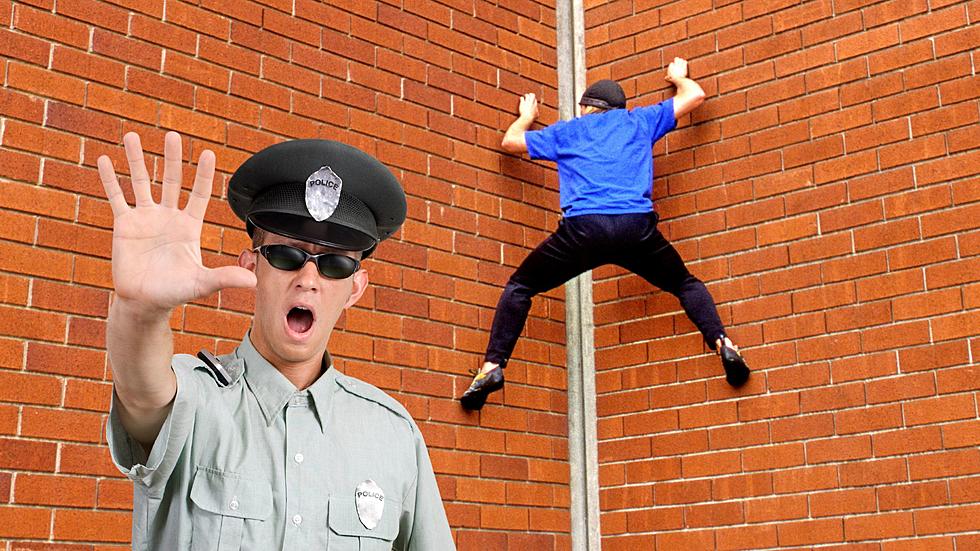 Kalamazoo Man Scales Building To Evade Police
Canva
I know we all WANT Spider-Man to be real, but the fact of the matter is... he isn't. And anyone claiming to be Spider-Man, or act like him outside of a Comic-Con event, should probably be checked out.
Despite that, Kalamazoo apparently has people who think they can scale walls, but for nefarious reasons... VERY un-Spider-Man-like.
Monday, Kalamazoo Public Safety Officers located a stolen vehicle on Alamo Drive and tried to make a stop. Predictably, the vehicle fled with its two suspects inside.
They followed them for a short while but called off the pursuit when they came to downtown due to safety concerns. BUT... middle of the afternoon on Oberon Day in downtown Kalamazoo is gonna get busy, and they ran into traffic. The suspects then abandoned the vehicle and ran.
One suspect was tackled by police and taken in without any additional major incident. But the SECOND suspect thought he had a better idea... he didn't.
Per MLive:
"The second suspect continued to run away and scaled the side of a building to try and hide on the rooftop of a business."
Dude channeled some serious Human Fly energy, and climbed the side of a building, trying to hide from police.
It wasn't immediately said which building it was, but WWMT has the 1st Source Bank and PlazaCorp Realty Advisors Inc building pinned, across the street from the Radisson Hotel.
So this guy thought he could abandon a car in traffic, climb a building in broad daylight, in front of hundreds of other people who were also stuck in traffic... and HIDE from police?
Nope.
Police surrounded the building and sent someone up on the roof to get him with no issue.
My guy, if you're gonna pull a literal stunt like this, don't get up there, and just play hide-and-seek until they find you. If you're gonna climb a building to run from police, commit to the bit.
Hop some roofs, parkour your way down from another building. Ya gotta commit man. At least give it the ole' Spider-Man try!
And maybe next time, you can brush up on your climbing, and jumping abilities with this jungle gym for sale up around Grand Rapids.
Someone Near Grand Rapids Is Selling A Giant Jungle Gym
The owner is located in
Rockford
, MI, and is looking to move this giant structure for quite a bit less than she paid for it. Can you believe this thing was originally $160,000?