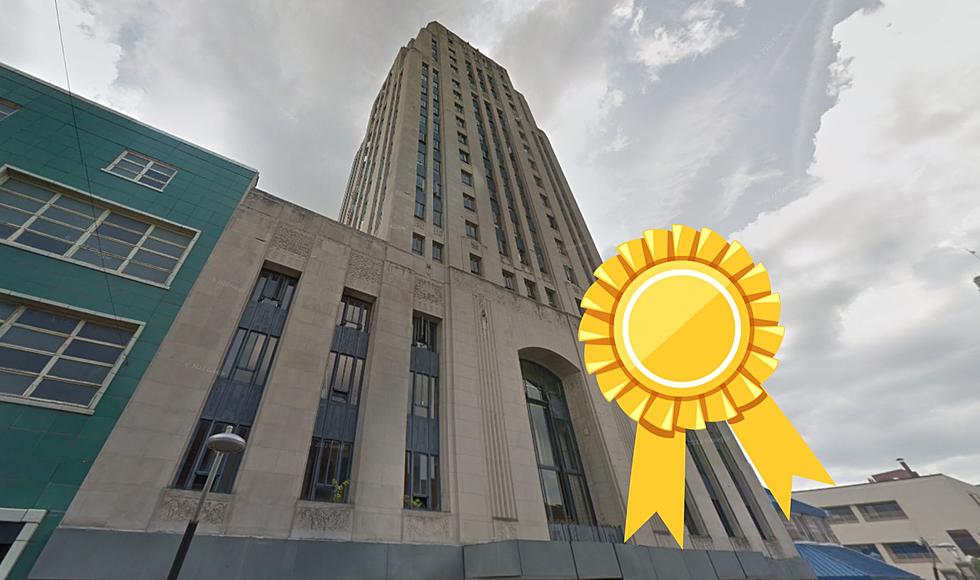 The Milton In Battle Creek Wins 2023 Award From Michigan Historic Preservation Network
Instant Street View
There are a lot of seriously iconic buildings in Southwest Michigan. If you're talking about Kalamazoo, some of the most notable buildings, you could consider staples of the area of buildings like Heritage Hall that overlooks the vine neighborhood, and of course, you can't forget the Kalamazoo Building.
One could even argue for the Raddison and now the Exchange Building, which adds a new and unique feature to downtown Kalamazoo. But over in Battle Creek, there is one building that stands above. The rest is truly iconic and synonymous with Battle Creek. I'm talking about the former Old-Merchants Bank and Trust company building, which was re-developed and refurbished into The Milton.
Recently, the Michigan Historic Preservation Network highlighted this building, which has won the 2023 building award. The 92-year-old building was re-developed over the course of three years for about $38 million, some of which was allocated for federal historic preservation tax credits. the MHPN recently featured the building in a post celebrating the renovated building:
The 1931 Art Deco building, designed by the Chicago firm of Weary and Alford, was home to the largest financial institution between Detroit and Chicago. It featured a stunning domed bank lobby with offices in the tower. Although the bank survived the Great Depression, it gradually lost tenants. For a decade the building sat vacant while rainwater poured in and damaged the interior, and the tower was eventually condemned.
I love that the city believed enough in this building to keep it alive and better than ever.
Abandoned Don Pablo Restaurant, Battle Creek
Historic Bridge Park in Battle Creek, Michigan