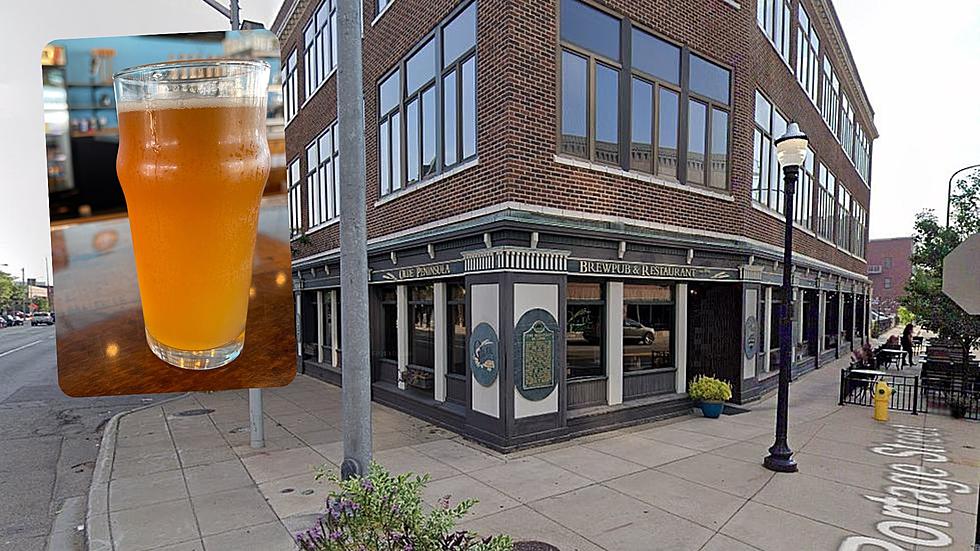 Is Saugatuck Brewing Kalamazoo FINALLY About To Reopen?
Google Earth/Meatball
Speculation has been swirling for months. Nearly a year ago, Saugatuck Brewing in Kalamazoo closed it's Westnedge Location, with intentions to move into downtown. Initially, most of us thought that would be a short time without.
But here we are, almost a year later, and FINALLY, there are true signs of life that Saugatuck Brewing is ready to open!
Their new site will be in the Old Peninsula Building on the corner of Portage and E Street. Signs for Saugatuck have been posted on the building and in the windows for months, but no progress had been seen for months.
That is, until yesterday. Someone caught a snapshot of a menu being placed outside of the restaurant.
The image was posted on the Kalamazoo Foodie's Facebook page, and shows the pub menu placed outside. Another sign that progress is being made.
The menu seems to be changing some from its original location. But, it still has a lot of the traditional brew-pub kinds of food - burgers, sandwiches, salads, Mac & Cheese, Chips and Dip. The menu also has a few curiosities as well, like Beer Steamed Mussels, and Fried Brussel Sprouts.
Previously, Saugatuck said they were eyeing an early 2023 to open, and that staff was being hired, and trained. But that was back in January.
Now, this seems like a reality, and Saugatuck's new location could be opening as soon as a few weeks from now... or a month... or two.
Nonetheless, we continue to wait patiently.
Saugatuck has promised, though, when they do open, they'll have some new beers for us to try, like the "O.P.P.," named the "Old Peninsula Porter" for the Old Peninsula building they have moved into.
Keep an eye on downtown. Saugatuck is definitely, for sure, maybe coming back soon... -ish.
Incredible MI Breweries You Have to Visit
Michigan is an absolute Mecca for beer lovers! Check out some of our favorite breweries around the state from A to Z...Any you would add? Let us know!