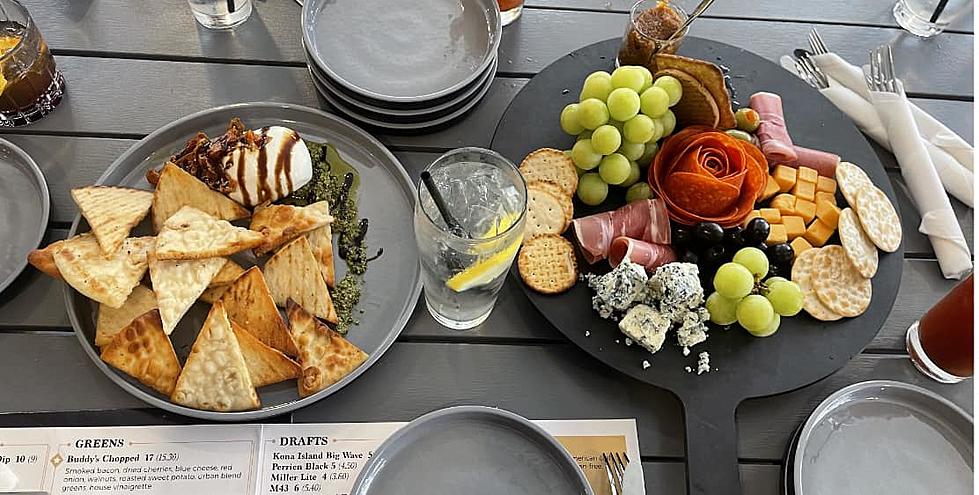 New Cocktail Lounge/Eatery, Thirsty Buddy, Opens Near Grand Rapids
Thirsty Buddy Facebook
A new eatery and cocktail lounge has just opened up near Grand Rapids named Thirsty Buddy 12850 W. M 179 Highway in Wayland, and seems to have brought something unique to the area.
The concept behind the experience is more of a lounge atmosphere than anything else. Although the venue has the standard table & chairs set up, it's also furnished with couches and coffee tables to add a more 'chill' vibe to the place, as they describe on their website:
Welcome to Thirsty Buddy, where we offer a unique dining experience that combines hand-crafted cocktails, tantalizing shareables, wood-fired pizza, artisanal charcuterie boards, and expressive entrées. With our upscale yet comfortable atmosphere, you'll feel right at home as you sip on one of our signature cocktails, indulge in a delicious wood-fired pizza, or dive into a decadent dessert.
Coming & Going
The new spot comes shortly after the news that OpenRoad Brewery would be closing in Wayland so hopefully, this new business can see positive times ahead. We've seen the opening of a few new bars in the Kalamazoo area as well, with ThunderBird opening in the old Arcadia Ales building after months of speculation, as well as the anticipated return of Saugatauk Brewery in their new Downtown Kalamazoo location.
Thirsty Buddy also has a few different forms of live entertainment options as well, which will feature more mellowed-out performances on the inside, while the outside area opens up room for acts like stand-up comedians and a few more energetic bands to perform for late-night crowds.
Grand Rapids Needs These Popular Restaurants And Businesses in 2023
These are the top restaurants and businesses people in Grand Rapids would like to see open up in 2023.