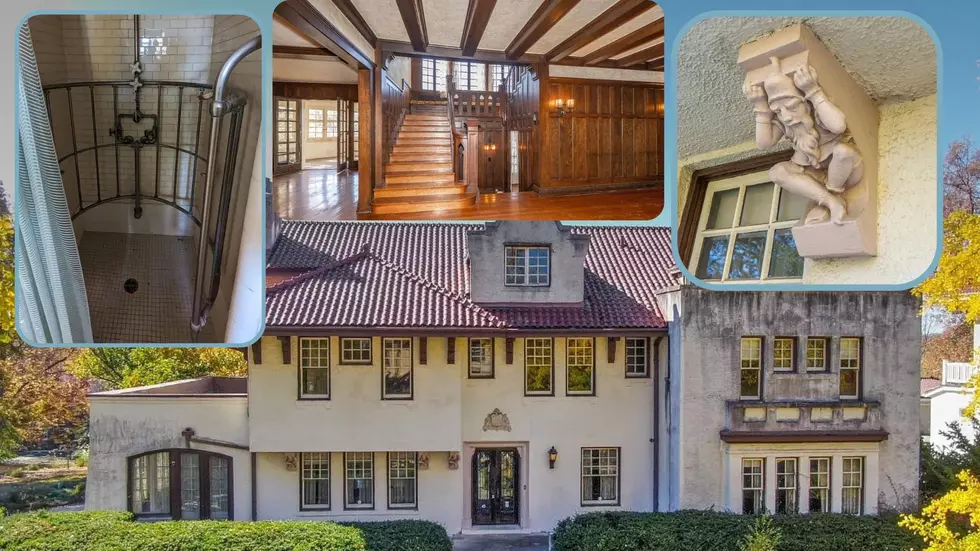 This 111-Year-Old Home in Cincinnati Has Some Unique Features
Canva/eXpRealty
Great Real Estate is tough to come by these days at a decent price. Small homes are going for six figures, and home payments are astronomical.
But once in a while, a place comes along that is practically too good to be true, with some truly unique features. And maybe this FREAKIN' MANSION in Cincinnati IS a fixer-upper, but it's still worth a look for some of its unique features.
First of all, this home for sale was built in 1911, so it's got some wear and tear. But for a 111-year-old home, it's in remarkable shape.
I'm not sure what these gnomes by the entryway mean, but they're the only ones on the home, and give you something to talk about even before you walk in the front door into the main room.
And SPEAKING of that main room...
Good LORD that's a lot of wood! This is something I'd expect to see in an old-school Fraternity House, or hoity-toity hunters' lodge. That's an entire forrest's worth of wood used just for that main room alone. But MAN is it pretty, and again, it's 111 years old, so still in really good shape.
This home looks like it's been empty for quite some time, with very few modern upgrades. So if you're a fan of older appliances, fixtures, and amenities, this home already has it.
But I would imagine you'd need to upgrade the kitchen some since I'm pretty sure this is an old ice box and not a modern refrigerator.
Really though, the bones, and base of this home are in great shape. With just some new wallpaper, a fresh coat of paint, and some cleaning, it's easily liveable on a moderate fixer-upper budget, and with a little extra, could become another crown jewel of a home.
So what does this 7-bedroom, 5-bathroom monstrosity cost?
A mere $250,000!
That's all. It also has a detached carriage house, a huge yard on a half-acre of land, and nearly 7,000 sq/ft of room inside the home that you can use for SO many activities.
If you've got a decent budget, and a love of older homes, this is certainly the place for you.
See the full gallery of the home below.
This 111-year-old Cincinnati Home is HUGE!
A little dusting, fresh coats of paint and wallpaper, and you could step back 111 years and live in this turn of the century home in Ohio.