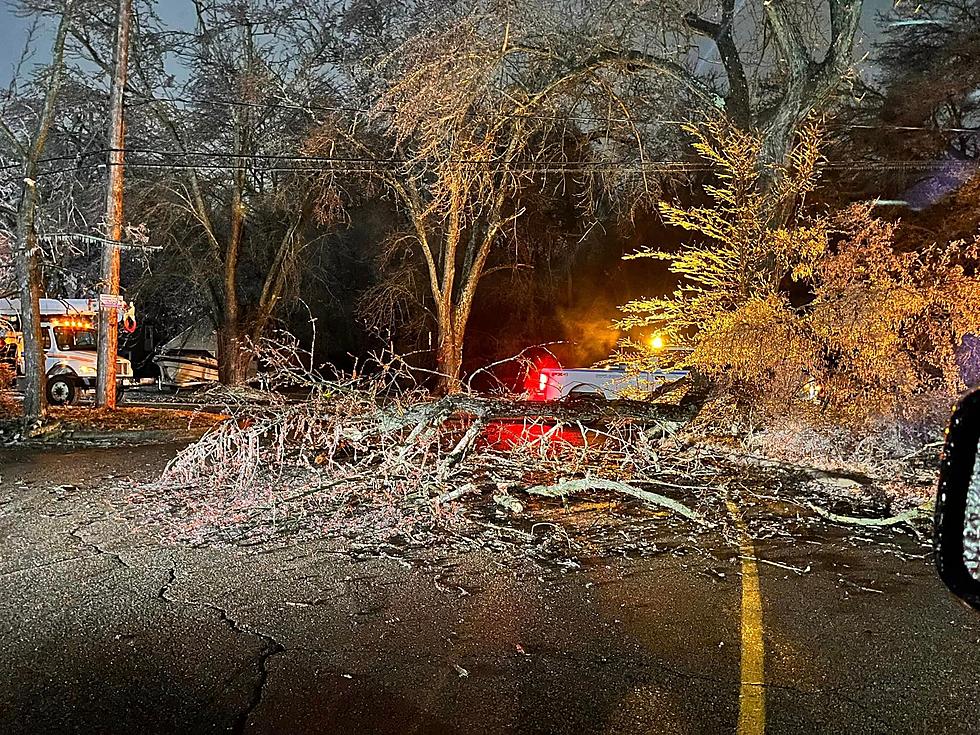 West Michigan Ice Storm Brings Beauty & Carnage To Kalamazoo
Mark Frankhouse/TSM
We knew the ice storm that was predicted to roll through West Michigan was going to be a doozie, and to be honest I'm a little underwhelmed - at least here in Kalamazoo. What I expected to be a skating ring replacing all our roads ended up being a pretty safe commute to work. I can't say the same thing about getting the photos of the aftermath, however, as everything that wasn't concrete was frozen in its place and slippery.
The first thing I witnessed this morning was a loud "CRACK" then turning my head to see a tree limb snap off and fall to the ground. It gets so cold and heavy once the ice absorbs into the wood that the limbs just can't take the pressure from the weight and will snap, so I would suggest driving on the inside lane today if you have the chance.
Current Condition
As of 4:30 am, we have the unfortunate news to share that because of the storm a firefighter died Wednesday evening at around 6:30 due to electrocution by a fallen power line in Paw Paw on 30th Street near Red Arrow Highway in Van Buren County, according to WWMT. Consumers Energy, who are working hard to restore power released a statement:
We are deeply saddened to learn of this firefighter's passing. Extreme weather events like this are difficult for numerous reasons, but few are more important than the risk many first responders and line workers take with their lives in service of their community. Our hearts go out to this person's family.
West Michigan Ice Storm Brings Beauty & Carnage To Kalamazoo
The first thing I witnessed this morning was a loud "CRACK" then turning my head to see a tree limb snap off and fall to the ground. It gets so cold and heavy once the ice absorbs into the wood that the limbs just can't take the pressure from the weight and will snap