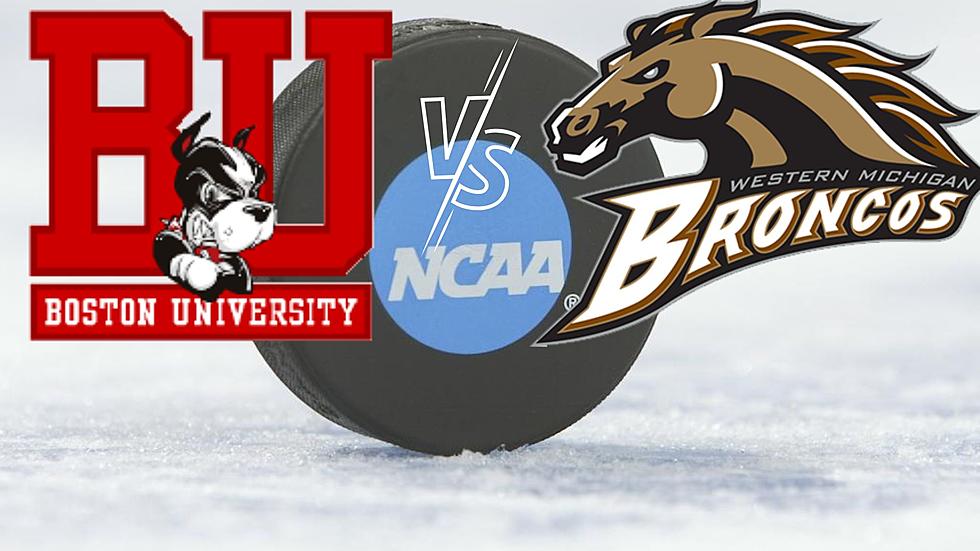 Where Can You Watch Western Michigan Hockey In The NCAA Tournament?
Canva
First of all, congratulations are in order for the Western Michigan Broncos Hockey Team! In the program's 50th season, they have exceeded expectations, and are now playing in the NCAA Hockey Tournament.
But are the Broncos ready for the Big Dance? And where can you watch the game on Thursday?
Western finished 23-14-1 on the season and dominated the conference at 15-8-1.
It was a sure thing they were getting into the tournament. Western had been a Top 10 team nearly all season in the NCAA.
WMU has some unfinished business in the tournament, as last year, they landed the team's first-ever No. 1 seed in the Northeast Regional, AND got their first-ever tournament victory against Northeastern under then-new head coach Pat Perschweiler. But they were bounced in the next round by Minnesota.
This year, they're thirsty for more.
"We didn't do what we needed to do in the (conference) championship, but now we have a chance to win our National Championship, and that's what our goal is."
Coach Ferschweiler said their early exit from the conference tournament last week allowed them to rest some, but Boston's run in their conference tournament may have kept them ready to play.
"It could be either way, you know, if you look at it like, they're going to be battle tested, for sure, as they come out of it. But we're rested and energized, and ready to go. So usually, how that works is, we've got to make it through the first period, you know, and then we get up to battle tested speed and we're ready to go."

 
Where Can I Watch The Game?
Western Michigan and Boston will drop the puck at 2 o'clock on Thursday, and thankfully, the full tournament is on the ESPN networks. Thursday's game will be on ESPN2, and watch parties have been set up around town, but the official watch party will be at Ole Burdick's in downtown Kalamazoo.
No matter what happens on Thursday, we're proud of our Broncos. Good luck boys.
GO BRONCOS!
Western Michigan University Broncos in the NFL
11 Celebrities Who Attended Western Michigan University