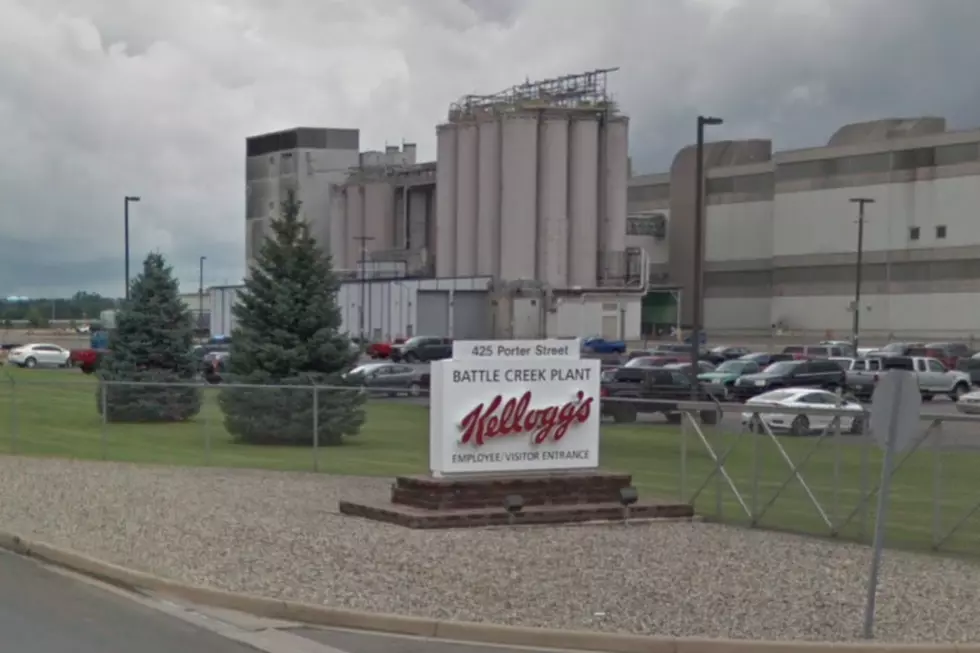 Airplane With Banner Protesting Kellogg's To Fly Over Battle Creek Friday
Courtesy of Google Images
An organization is planning to make a statement in a unique way over the skies of Battle Creek Friday during an annual meeting at Kellogg's.
The Changing Markets Foundation, who says they are concerned about removal of micronutrients in Kellogg's breakfast cereals sold in Mexico, plans on flying a plane with a banner over the headquarters and surrounding area. The banner will read: "KELLOGGS: STOP BREAKING YOUR BREAKFAST PROMISE"
The plane was commissioned by the Changing Markets Foundation, an organization that creates and supports campaigns to shift market share away from unsustainable corporate practices. Earlier this year, Changing Markets released a report saying they found that Kellogg's, over the course of five years, removed key vitamins and minerals from its popular cereal brands sold in Mexico. They say that this is a "clear violation of the company's 'breakfast promise' to fortify its cereals with the 'nutrients specific to the needs' of the local population."
Earlier this year the company responded to the original report. Speaking to
just-food
, a Kellogg's spokesperson said the company's cereals remain fortified and an excellent source of nutrition for consumers and that reports like this one can be misleading and often fail to paint the full picture.
"Kellogg Company has been proactive and transparent with consumers about the rebalancing of the micronutrients in our cereals, through communication on pack and in advertising and marketing materials.

 The cereals cited in the report are designed for a Latin America consumer and meet a broader set of regulatory and nutritional requirements across the region.

We regularly make modifications to our portfolio to comply with these requirements and rebalance around evolving nutritional deficiencies and needs as communicated to us by regional health authorities and our consumers. For example, Vitamin D was added to some cereals in 2013, after it was identified as a critically deficient nutrient in Latin American diets in 2011."
Kellogg's says they have no further statement at this time regarding the issue or the planned flyover on Friday.