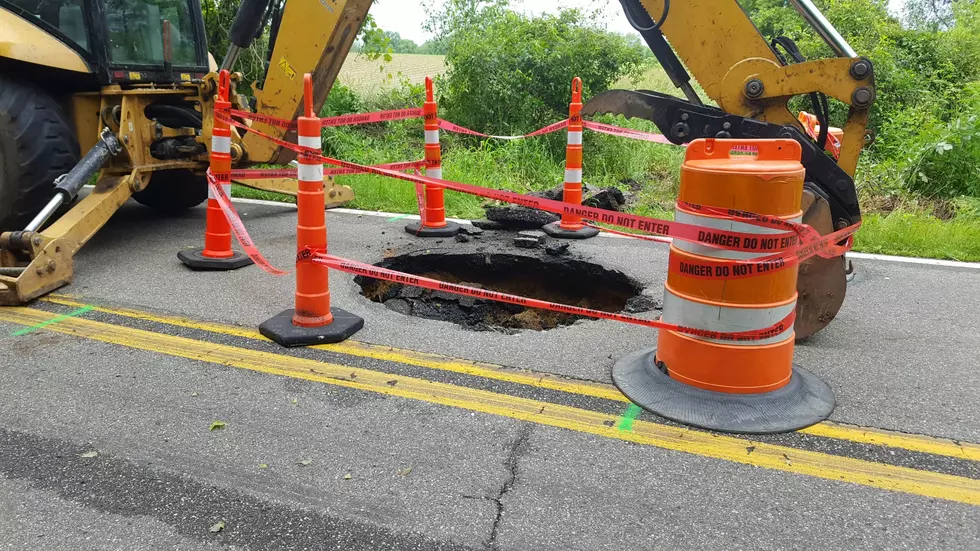 Large Sinkhole Closes Helmer Rd. In Southern Battle Creek
TSM/ Nate Adams
A major Battle Creek road is closed until further notice after a sinkhole opened up in the pavement.
The City of Battle Creek says on Sunday that the sinkhole was discovered on South Helmer Rd. between Beckley Rd. and Tiffany Lane; the hole is about the size of a full traffic lane, and appeared near a culvert. According to the City, their crews are monitoring it and determining their best course of action to take care of the problem.
Until further notice, that stretch of Helmer will be completely closed in both directions, including to emergency vehicles. You're asked to seek alternate routes to get where you need to go. The City also says that you should keep yourself and your family away from the sinkhole, as it isn't safe to be in or around it.
According to the US Geological Survey, sinkholes are formed when water forms underneath a surface and erodes the subsurface, causing a hole or a cavern; eventually, that top surface (in this case, the road) gives away and collapses.