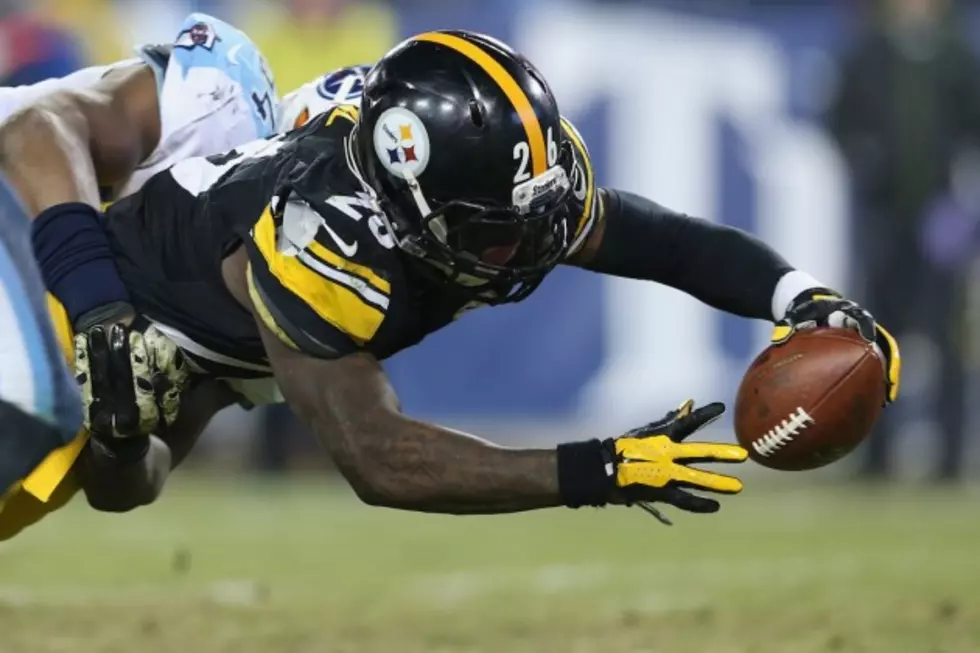 Le'Veon Bell Leads Steelers Past Titans, 27-24
Getty Images
Le'Veon Bell ran for 204 yards and a touchdown, and the Pittsburgh Steelers rallied past the Tennessee Titans, 27-24, in Nashville on Monday night.
Trailing 24-13 entering the fourth quarter, Pittsburgh (7-4) mounted a 72-yard drive that ended with a 5-yard scoring run from Bell with 14:51 to play. The Steelers went ahead for good on their next possession when Ben Roethlisberger threw a 12-yard touchdown pass to Antonio Brown with 9:01 left.
After falling behind 10-0 early in the first quarter, Tennessee (2-8) got a TD run from Bishop Sankey, a field goal from Ryan Succop and touchdown passes from Zach Mettenberger in the second and third quarters to surge ahead.
Mettenberger was 15-of-24 for 263 yards, two scores and an interception, which was returned 28 yards for a touchdown by William Gay in the first quarter.
Roethlisberger completed 21 of his 32 pass attempts for 207 yards, a touchdown and an interception.