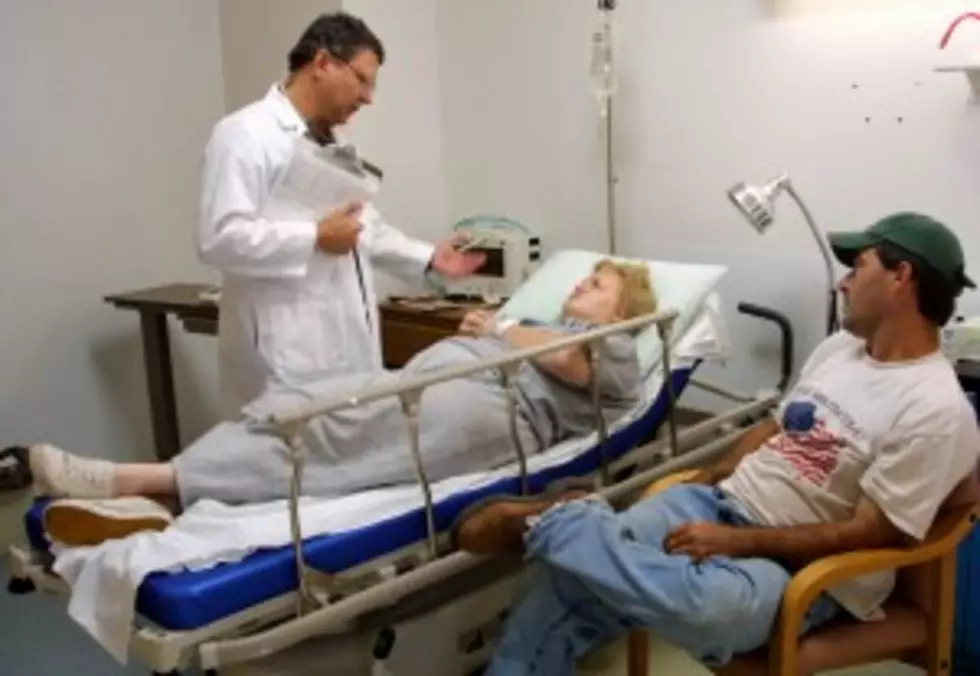 Flu Hitting Kalamazoo County Hard, Local Hospitals Add Visitor Restrictions
Getty Images by Mario Villafuerte
Bronson and Borgess Hospitals in greater Kalamazoo and Battle Creek are joining other hospitals across the state in adding visitor restrictions in effort to curb the spread of the flu.
A few weeks ago, Kalamazoo County saw 643 cases of flu-like illness, compared to 180 cases in the same week in 2013 —  that's means we're seeing more than three times the number of illnesses this year, according to Courtney Davis, administrative coordinator for the Kalamazoo County Health and Community Services Department.
To help lessen the outbreak, local health officials are recommending that people get the flu vaccination, stating that even if a person comes down with the flu, it can make the symptoms less severe.
Due to the flu outbreak, local hospitals have added visitor restrictions. If you're planning on visiting someone at Bronson or Borgess hospitals, here's what you need to know:
BRONSON:
The following guidelines apply to Bronson Methodist Hospital, Bronson Battle Creek Hospital, Urgent Care at Bronson Battle Creek, Bronson LakeView Hospital, Bronson Vicksburg Outpatient Center Emergency Department, and Bronson Commons:
Throughout the hospitals: Visitors must be healthy, at least 15 years old.
Emergency Departments: Visitors must be healthy and 15 years or older. Only two visitors per patient are permitted.
Bronson BirthPlace in Kalamazoo and Battle Creek: Only the patient's healthy immediate family members may visit. They are encouraged to wear a mask.
Throughout the hospitals: Visitors are limited to two per patient, except for immediate family. Visitors must be at least 12 years old.