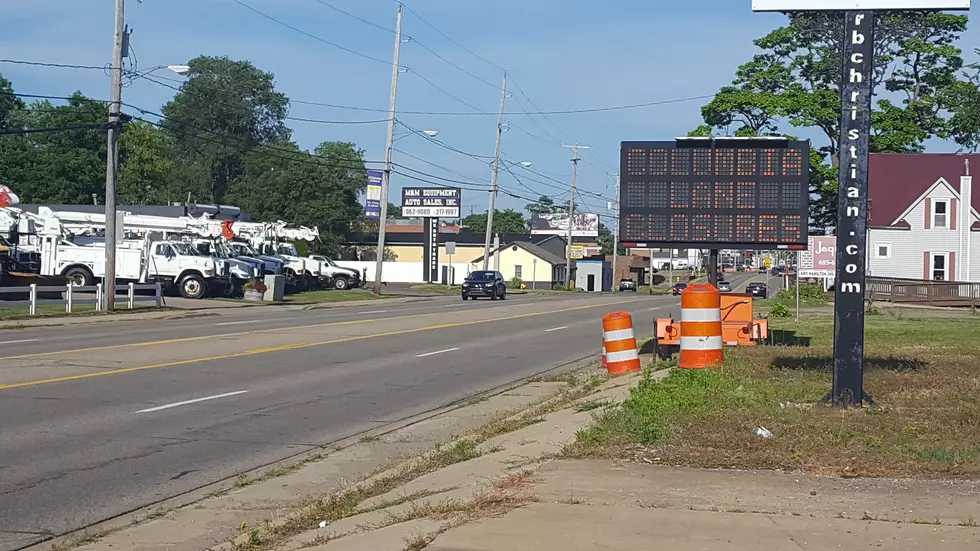 Major Construction on Columbia Begins July 22nd, October Completion
A construction sign set for the Columbia Avenue project beginning July 22, 2019. (Photo - Nathan Adams)
One of Battle Creek's main thoroughfares will have a single-lane closure beginning next week.
Columbia Avenue, also known as M-96, will begin having single-lane closures between M-66 and LaVista Boulevard. The work is a City of Battle Creek project involving the water main.
The water main will be replaced between Riverside Drive and Capital Avenue Southwest. The intersections of Columbia and Capital, and at Columbia and Riverside are also involved in the construction.
During the construction, left turns are not allowed on Columbia, as the water main runs through the center left turn lane. The construction will also close down the passing lane in both directions, leaving just one lane available going eastbound and westbound. Left turns also won't be allowed when the intersections are being worked on. Work crews may also close driveways along the stretch, with signs for business access if drivers need to turn into the business.
The construction will also affect the 2W Columbia-Territorial bus route for Battle Creek Transit. The three stops on Columbia between Capital and Riverside will be bypassed, along with the sheltered stop on Riverside just north of Columbia. The bus will detour to Capital Southwest northbound to Territorial, turn right to head to Riverside, then turn right towards Columbia.
The City announced the water main needs to be replaced after a recent history of main breaks.