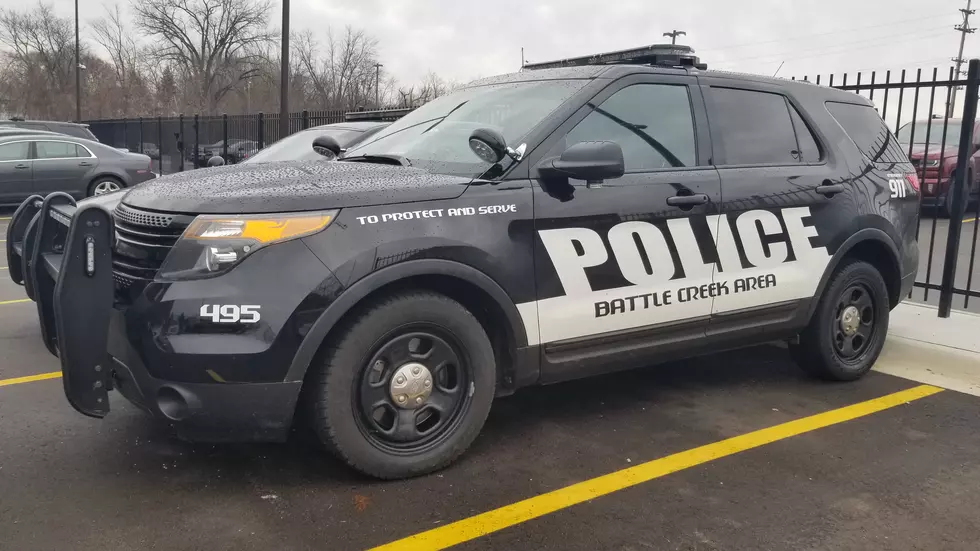 Man Stabbed During Fight In Battle Creek As Neighbor Fires 'Warning Shot'
TSM Battle Creek
Battle Creek police are attempting to find a man who allegedly stabbed someone during an argument.
The Battle Creek Police Department says that around 4:35pm Wednesday, the 34-year-old victim had been approached by an unknown man in the first block of Kellogg St. in the Urbandale area. The suspect allegedly initiated a fight, and while both men were on the ground the victim was stabbed once in the stomach. As all of this was happening, a neighbor came outside and saw the fight, and fired a handgun into the ground.
The victim was taken to the hospital with non-life threatening injuries, while the suspect ran off.
The suspect is described as a black male in his late 30s, standing around 5 foot 6 with a stocky build. He had been wearing a dark hoodie, and dark acid washed jeans, and police say he was identified by subjects involved as going by "G". Anyone with knowledge that could help the investigation is asked to contact authorities.
As for the man who fired his gun, he reportedly told police he saw the struggle and shot into the ground in an attempt to stop the fight. An investigation into a possible charge of reckless discharge of a firearm is being carried out as well.