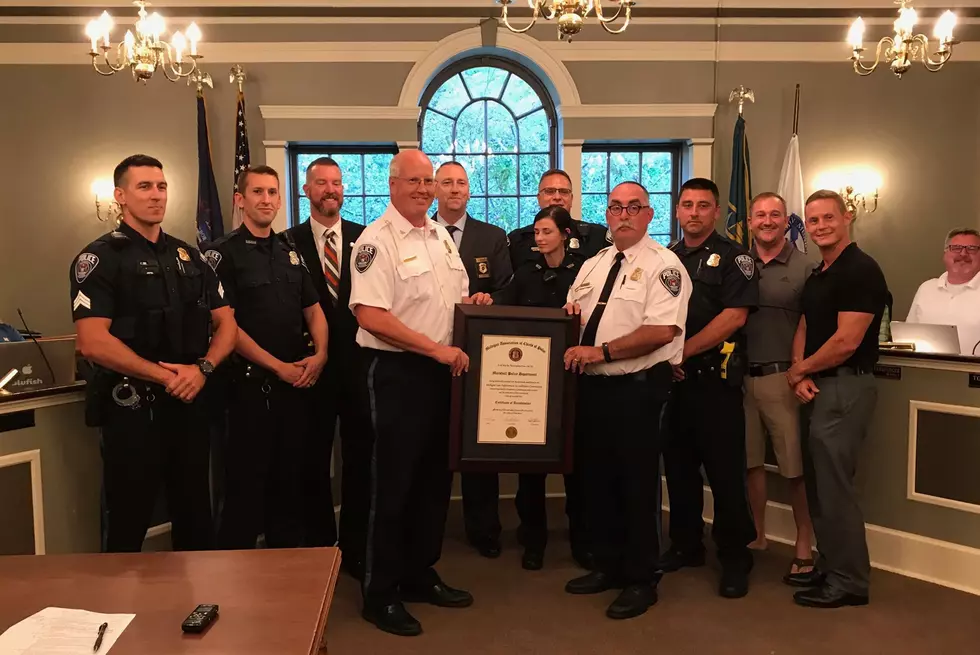 Marshall Police Department Gets Accredited By State Association
Marshall Police Department Recognized-Facebook
The City of Marshall's Police Department has obtained a prestigious accreditation from a statewide association.
The Michigan Association of Chiefs of Police offers departments around the state accreditation, if those departments are able to meet 105 different professional standards.
The accreditation process involves a long evaluation including community comment on the department's conduct, and in the Marshall Police Department's case it took two years.
With the announcement of the accreditation on Monday, the MPD joins 19 other agencies in Michigan in that "elite group". Other area departments that are accredited include the Battle Creek Police Department and Portage Department of Public Safety.
The BCPD was accredited earlier this year in a ceremony at a Battle Creek City Commission Meeting in March; like in Marshall, the process took over two years, led by Inspector Brad Wise. The department had sought the distinguished determination back in 1998, but at the time it failed.
Chief Jim Blocker said at the ceremony that "The accreditation process, in essence, forced us to 'clean our room,' recognizing that we were pretty good, but wanted to become great in the work we do with and in our community."