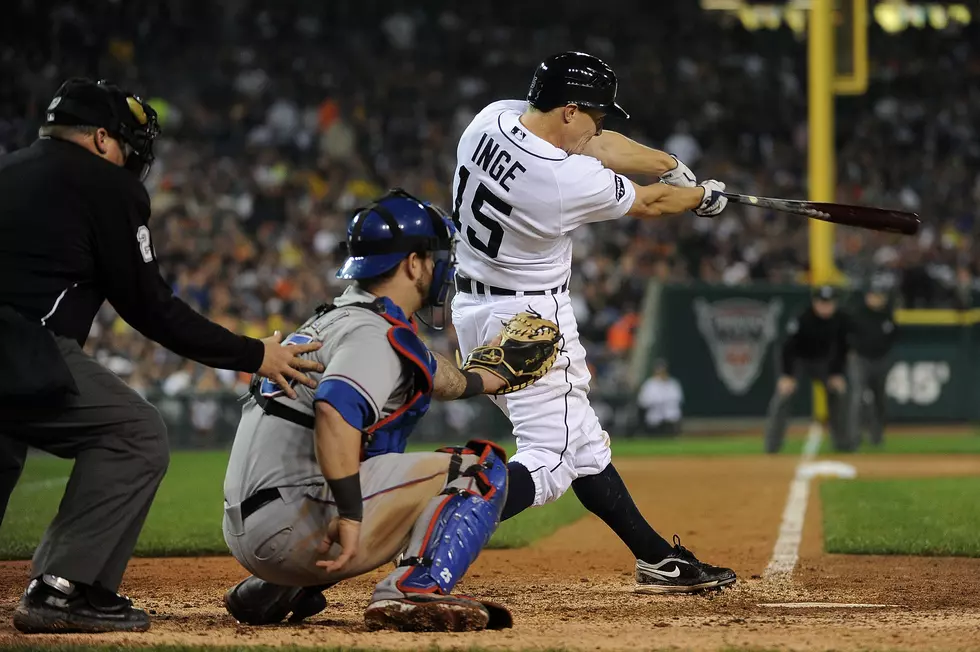 Meet Brandon Inge Thursday at WBCK
Photo by Harry How/Getty Images
Meet former Tiger Brandon Inge, Thursday August 15th, 8:30am-10am at WBCK, 390 Golden Avenue.   While you're here, be sure and ask for free tickets, (while they last),  to Brandon's big fun event this Saturday Night at Bailey Park in Battle Creek!    And tune in at 8:08am to hear Brandon on the WBCK Morning Show with Tim Collins.
Brandon Inge is one of those players who always gave it all--on the field and off. He's still doing it.  These days, he's teaching kids the fundamentals of baseball, and raising money to fight a terrible disease that takes the lives of young kids.  Inge is in Battle Creek this week for a big event called "Dingers for DIPG"   DIPG is a brain stem tumor that has no cure, so far. The disease took the life of astronaut Neil Armstrong's daughter in the early 60's, and the grandson of former U of M Football Coach Lloyd Carr, Chad Carr,  four years ago.   Inge and his wife are friends of the Carr family, and took up the cause of the "ChadTough Foundation." 
On Saturday morning, Inge and his crew will be holding a Youth Skills Camp for baseball players aged 8-14.  Pre-registration is required.  The youngsters will also be qualifying to be part of a home run derby in the evening at C.O. Brown Stadium
Doors to C.O. Brown Stadium will open at 5:15pm. The Main Event will begin at 6:00pm.   General Seating tickets are $25 and include admission to the Home Run Derby, a live musical performance and a fireworks show.   Food, non-alcoholic beverages and beer will all be available for purchase at the stadium concession stands during the event.  All the proceeds go to fighting DIPG, and there are finally some promising developments on that front.