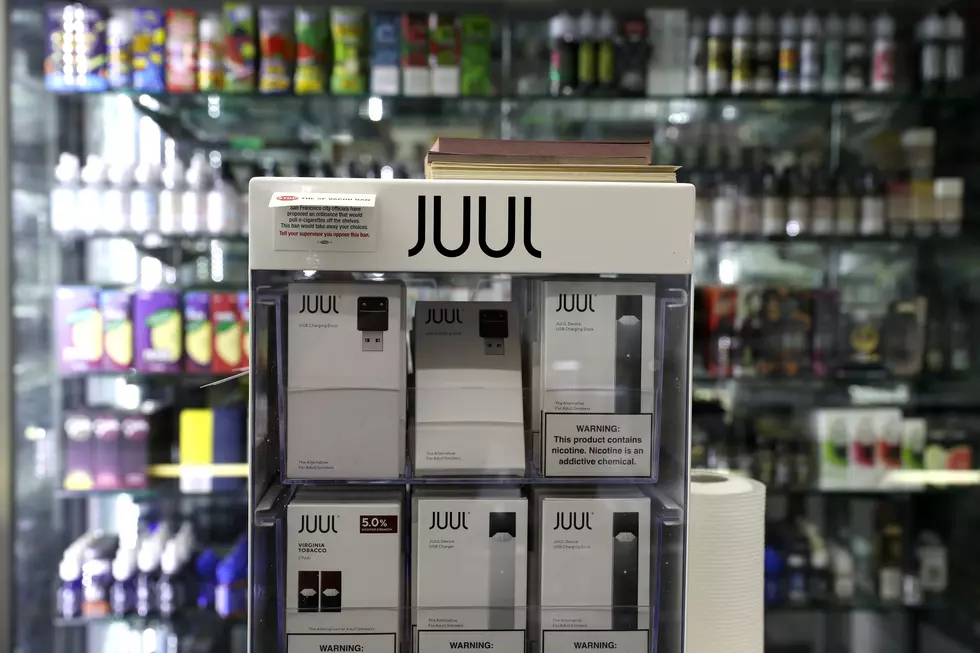 Michigan is the First State to Ban Flavored E-cigarettes
Getty Images
According to WILX-News 10, Michigan will become the first state in the country to ban flavored e-cigarettes.
Governor Gretchen Whitmer said the state health department found youth vaping created a public health emergency.
The governor said e-cigarette companies are only using sweet flavors to hook young people on nicotine, with potentially long term harmful consequences.
Governor Whitmer signed a bill back in June making it illegal to sell e-cigarettes to minors. The ban will last for six months.
The state health department announced last week it's investigating six cases of e-cigarettes or vaping associated respiratory illnesses. All six cases were diagnosed within the past two months.