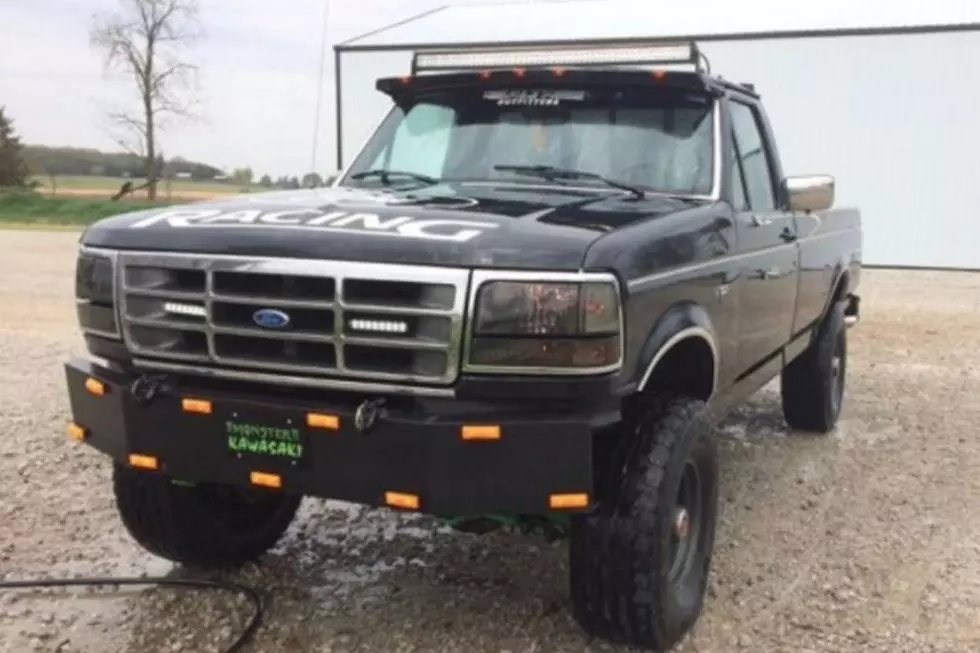 Michigan State Police Searching For Suspects In Truck Thefts In Branch & St. Joseph Counties
stolen truck Courtesy of the Michigan State Police
Michigan State Police with the Marshall Post are looking for the suspects involved with two truck thefts. The truck pictured above has yet to be recovered while the vehicle involved in the first incident was recovered flipped over not far from where it was stolen.
Michigan State Police say the first theft occurred in the Village of Quincy in Branch County on October 18. The 2001 Ford F-250 was stolen between 12:30 a.m. and 06:30 a.m. from the 40th block of Cole Street, near the Speedrack Products Group. The truck was located flipped upside down on its roof near Sebring Road and Maple Road.
The second theft happened in Burr Oak Township, St. Joseph County on November 19. A 1993 Ford F-250 was stolen sometime between 2:30 and 3:00 a.m. from the 63000 block of Needham Road. The truck (pictured above and below) is described as dark green in color, with a large blue and white Ford Racing emblem on the hood and no longer has the light bar on top as shown in the photos.
Anyone with information regarding either investigation is asked to call the Michigan State Police Marshall Post at 269-558-0500.