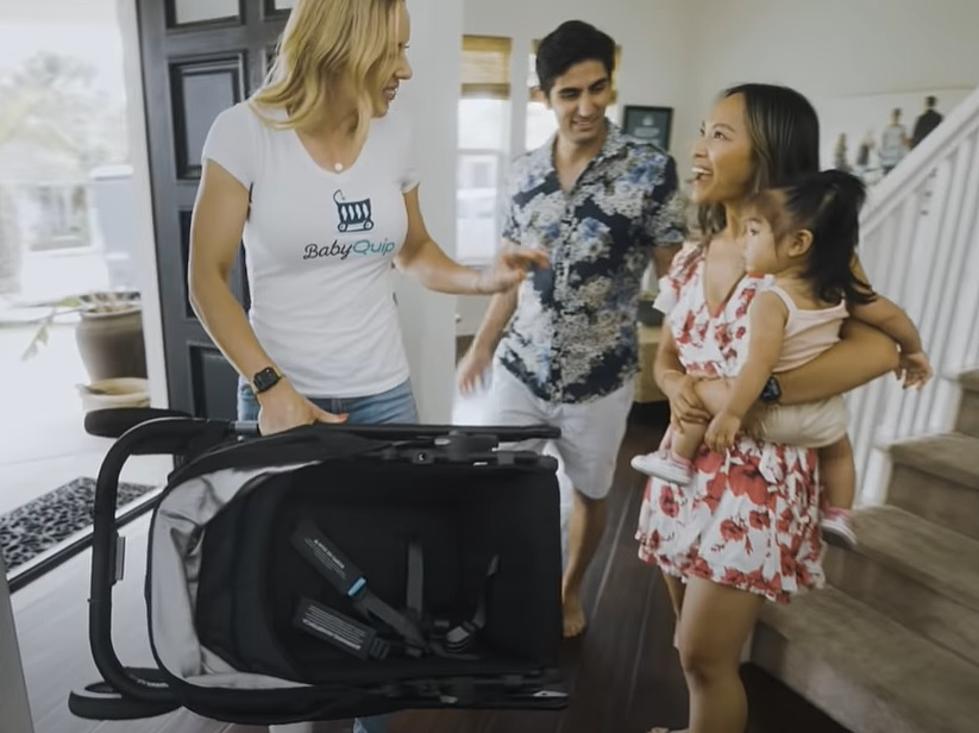 Need a Stroller? West Michigan Mom Offers Baby Gear Rentals
BabyQuip via YouTube
What would we do without the internet? Thanks to apps like Lyft, Airbnb, and Swimply you can rent other people's property from everything to their car, to their home, to even their swimming pools! The newest app available in West Michigan is now BabyQuip, ever heard of it?
Picture this: you're packing up the kiddos to head on a cross-country vacation but the last thing you want to do is pack up your stroller, maneuver it around a busy airport, check it at the gate, wait for it to be unloaded upon arrival- what a hassle! It gives me anxiety just typing it out.
Thankfully now there's an easier way to find the baby gear you need while enjoying your vacation with family and friends. BabyQuip is a baby gear app that lets you rent everything from cribs, strollers, high chairs, and more! It truly is like the Airbnb of baby gear.
Meghan Boertman, a mother of three from Norton Shores, is now the first vendor to provide this service in West Michigan. Boertman tells WZZM she found out about BabyQuip during a simple Google search for baby gear rentals ahead of a week-long family trip to Texas. After her first experience using BabyQuip and learning how easy the process was, Megan decided to give it a try herself and now operates her services out of the basement of her West Michigan home.
Founded in 2016, BabyQuip has been featured on shows like Shark Tank and is now available in over 650 cities across the U.S. and Canada. BabyQuip says, "Whether you are traveling with little ones or having grandchildren come to visit, we provide safe and sound rental essentials to make everywhere feel like home...In fact, 62% of parents say renting baby gear from BabyQuip saved their vacation!" It is important to note that BabyQuip also holds their vendors to high standards of cleanliness.
I had no idea this much needed service existed but I'm so glad it does! I can imagine how many headaches this will save when flying out of the Kalamazoo or Grand Rapids airports. This could quite possibly save your family's vacation or help make your guests' visit a lot more comfortable when they stay in West Michigan.
Had you heard of BabyQuip before now?
This Airbnb Comes with a Private, Indoor Pool, Sauna and Hot Tub
If you're looking for a unique stay within the state of Michigan, check out this Airbnb.
Used to Be a Pizza Hut
Check out these former West Michigan Pizza Hut locations that have been given a second life!