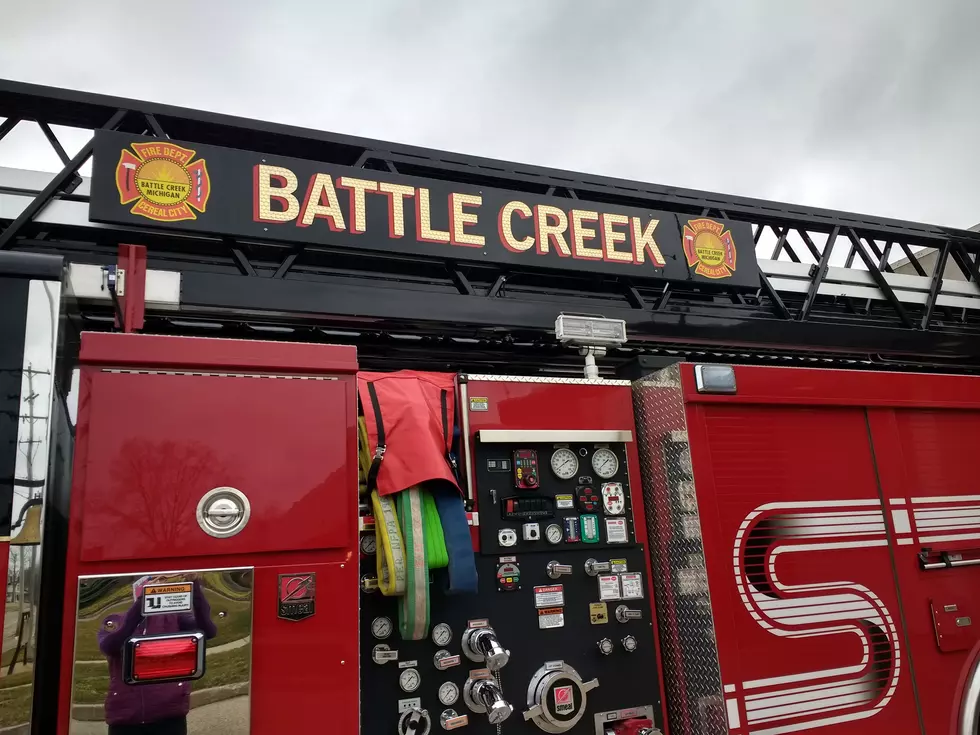 One Dead After Suspected Assault & Arson At Battle Creek Home
Truck 6 (Provided By The City of Battle Creek)
There was a structure fire in the 300 block of North Washington Avenue in Battle Creek Tuesday evening. The Battle Creek Fire Department was dispatched to the location at 6:40 p.m. There were two occupants in the home at the time of the blaze. The first fire fighters on scene were able to pull one person from the blaze but the flames were too intense to go back in and retrieve a second person, a man, who perished in the fire.
The woman rescued from the fire had injuries from an alleged assault and was able to provide information to law enforcement prior to being transferred to a hospital. While it is not known if the suspect is known to the injured woman, police feel they have some strong leads.
No suspect description has been released at this time. The fire marshal and investigators remained on the scene until late into the night.