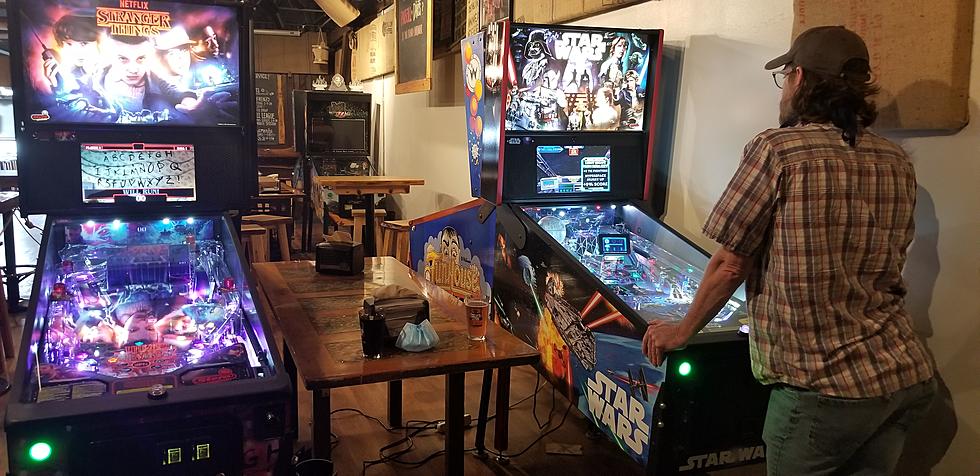 Allegan's Hidden Pinball Arcade Moves to New Showroom
Photo: Bobby Guy
As the City of Allegan continues to expand and grow, so does its entertainment scene. The popular pinball arcade that was once located behind the old Regent Theatre has now moved to a new location down the road.
As an Allegan native, I can tell you there aren't too many things to do for fun around town-- especially if you aren't of legal drinking age. Sure we have a couple of breweries, a movie theatre, and a recently resurrected bowling alley, but with the closing of Allegan's only escape room there really isn't a whole lot to do on a Saturday night. That's why the pinball arcade was so fun!
Thankfully there wasn't much downtime while the Regent Arcade, now re-branded as the Regent Arcade Showroom, moved locations. Now residing in a building owned by Dewey Family Properties, you can find the numerous pinball machines, arcade games, and gaming consoles located at 128 Locust St. near the corner of Trowbridge in downtown Allegan.
Though the name and location have changed, much still remains the same. The Showroom is open on Friday and Saturday nights from 5:00- 10:00 p.m. and is also available to rent for private parties. The new arcade will also continue to host pinball leagues.
With the arcade out of the building, that now leaves a vacancy in the small showroom located behind the beloved theatre. The Regent has reportedly decided to lease the space to a paying tenant but Allegan residents are wondering: what will go in there next?
I personally thought an arcade was the perfect touch. I loved killing time by playing pinball before and after showtime at the Regent. It also made a fun pit stop on date night before heading over to one of the local breweries to grab a few drinks! I am glad the pinball arcade hasn't gone far, but I for one am curious to see what the Regent will do with that space next.
You Could Own & Live In This Allegan Bowling Alley
It's recently been made public that the owners of the Snowden Sunset Lanes building are now looking to sell the bowling alley in the hopes that the business can once again thrive under new ownership.
Grand Opening of Tardy's Underground in Allegan
Tardy's Collector's Corner of Grand Rapids opens its second location in Allegan.