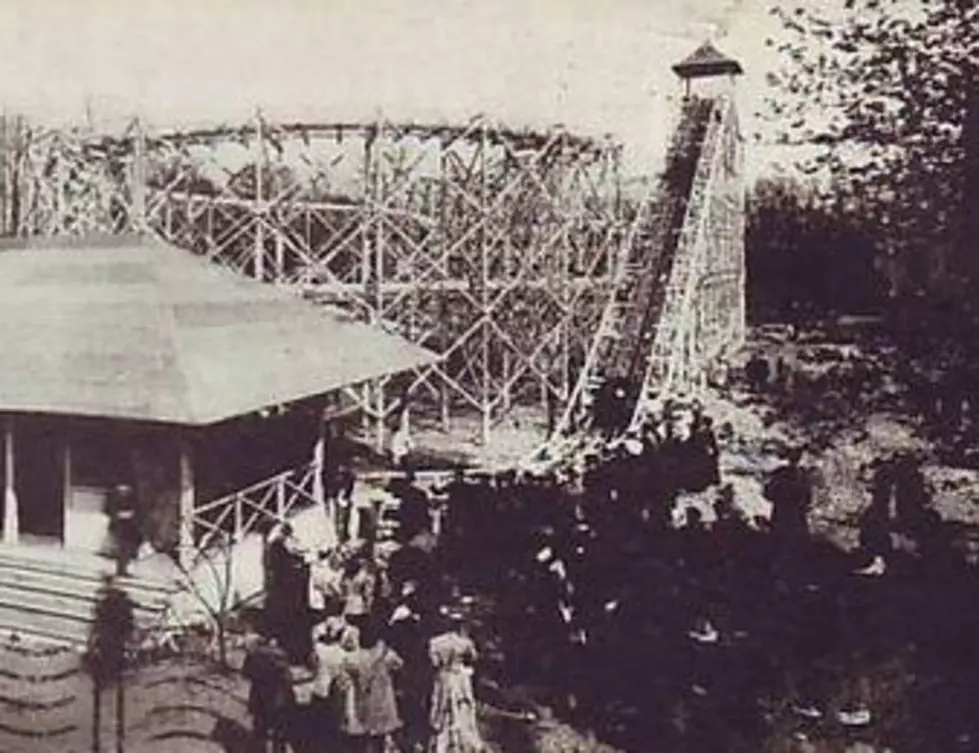 1907 Headlines: Roller Coaster Set To Open At Battle Creek Amusement Park
Goguac Lake roller coaster (Credit: Water Winter Wonderland
The roller coaster joined other favorites at the amusement park like the Ferris wheel, dance hall, casino and a clubhouse complete with bowling alleys, billiard tables, and a restaurant. The park also had a toboggan run called "chute the chute" where patrons could rent toboggans and take a slide all the way down to the water.
A woman named Dorothy commented on a page about the park at waterwinterwonderland.com saying the place had a significant role in her family history.
My grandparents met at an amusement park in Battle Creek and married in 1899. My grandfather was there to oversee the construction of a roller coaster - or, so I have been told.
Liberty Amusement Park reportedly closed in 1933 and was believed to have been located pretty much where Willard Beach park is today.