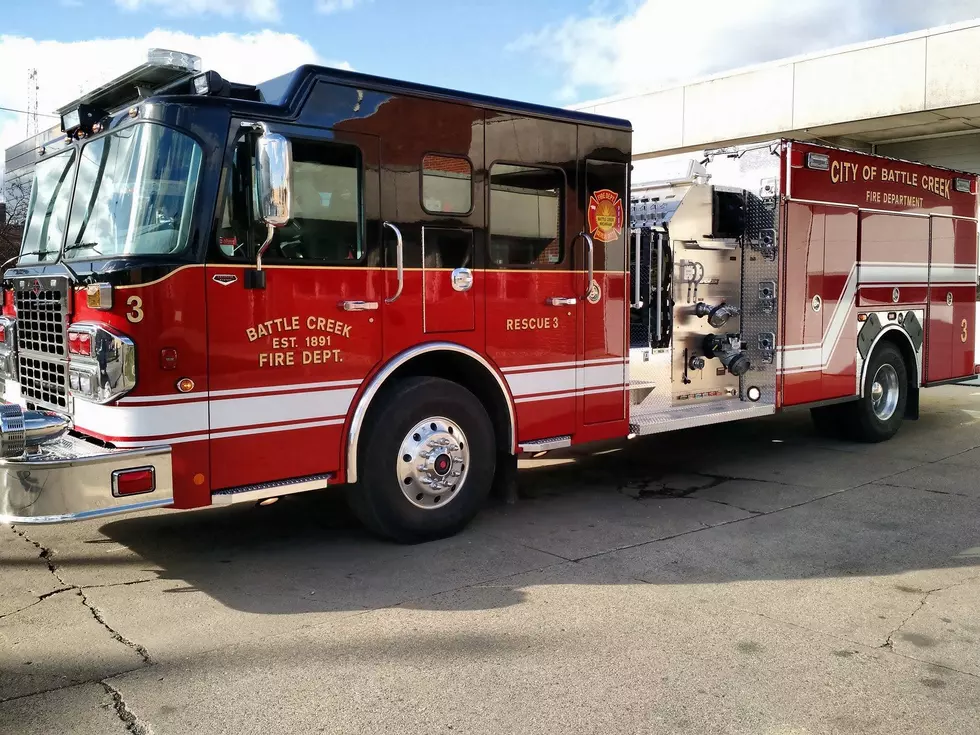 Battle Creek's S.A.F.E. Place Evacuated After Small Fire Starts Sunday
Fire Rescue 3 (Provided by City of Battle Creek)
A Battle Creek shelter for displaced women and children had to be evacuated Sunday afternoon after a small fire.
The Battle Creek Fire Department says that they were called to S.A.F.E. Place on reports of an occupied structure fire. Crews found when they arrived that a maintenance person had been using a heat gun to remove paint from a window frame, causing the frame to catch fire; some flames extended into the wall itself as well. S.A.F.E. Place was evacuated, as firefighters worked to quickly put out the blaze and ventilate the building.
After around 30 minutes, crews left and the residents were allowed back in after the BCFD found the building was ok to re-enter.
S.A.F.E. Place is a free of charge shelter for those facing domestic violence and their children; most of the people they serve are women, but they accept victims regardless of their gender.