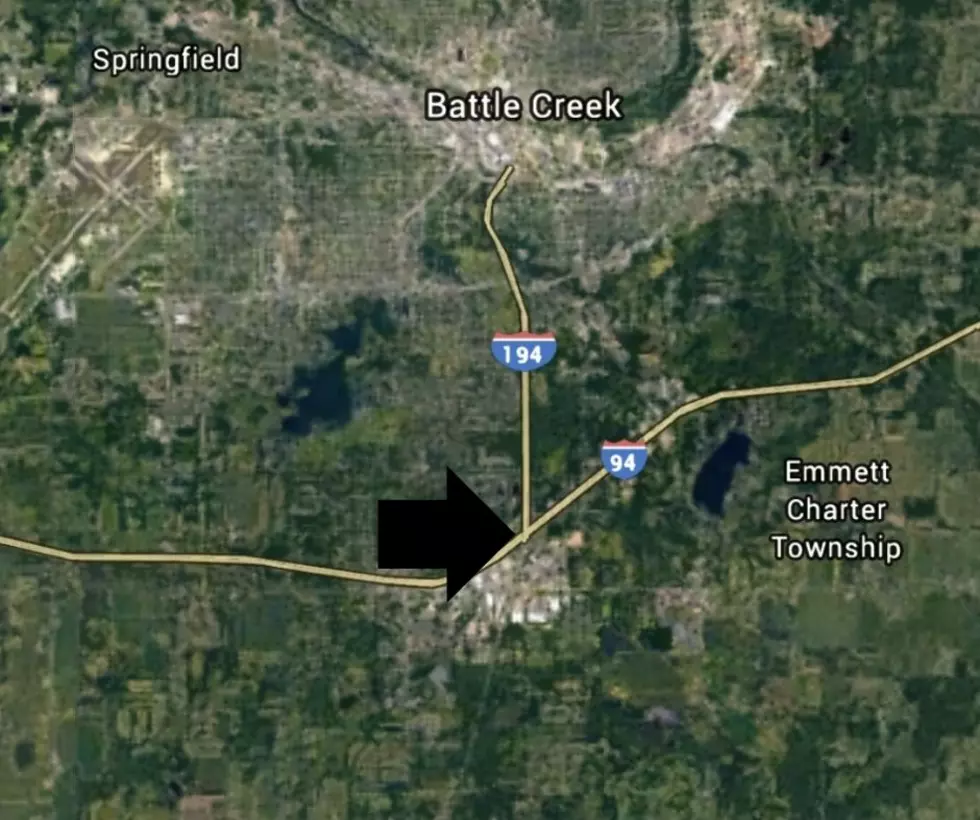 Semi Fire Closes Part Of I-94 In Battle Creek, Major Back-Ups
I-94 at M-66/I-194 Courtesy of Google Satellite
An early morning semi-truck fire on Interstate 94 at the interchange of M-66/Interstate 194 closes I-94 temporarily and causes major back-ups during morning commute.
The Battle Creek Fire Department was called at 4:14 a.m. to a semi-tractor/trailer fire on Eastbound I-94 at M-66. Fire crews from Station 6 and Car 3 arrived to find a fully involved fire in the front area of the trailer of a semi-truck. Both lanes of Eastbound I-94 were closed as crews worked to extinguish the blaze.
The lanes remained closed for approximately 45 minutes. Emmett Department of Public Safety assisted on scene.
Once the fire was extinguished, the scene was turned over to the Michigan State Police for traffic control. One lane remained closed until the semi was towed away, causing major traffic back-ups during the morning rush commute.
The driver of the semi stated he noticed sparks coming from the trailer and was able to pull off the road to safely exit the vehicle. No injuries were reported. The Battle Creek Fire Department estimates the fire caused about $80,000 in damage while estimated cost of damage to the trailer contents remains undetermined at this time.
The cause of the fire is still under investigation.