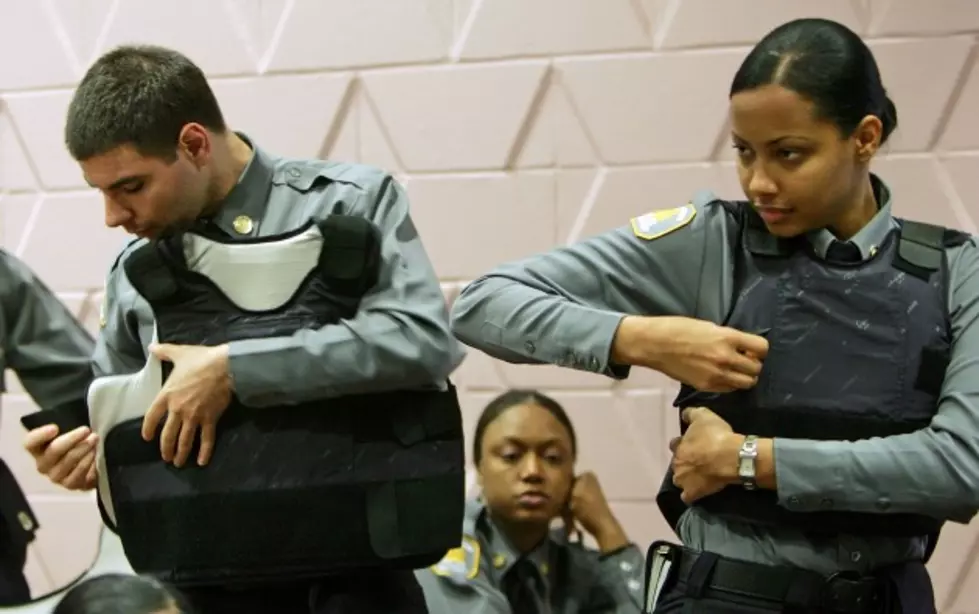 Should Owning Body Armor Be A Crime?
Getty Images By: Mario Tama
U.S. Rep. Mike Honda (D-Calif.) introduced an interesting bill that would prohibit the ownership of certain types of body armor for civilians and is currently sitting in the House Committee on the Judiciary.
The exceptions include state and federal employees and agencies. It also appears that this bill also includes a grandfather clause for people who currently own this type of armor.
The bill is co-sponsored by Reps. Alcee L. Hastings (D-Fla), Robin L. Kelly (D-Ill.), and Danny K. Davis (D-Ill.).
I do not believe this bill has much chance of passing, but do you think it should?
Why would someone own body armor?
Why should we not be able to own it?
What do you think would be a legitimate reason to own it?
Let's us discuss this tomorrow (Wednesday) on my show the Live with Renk show, which airs Monday through Friday 9 a.m. to noon, to let me know your thoughts at (269) 441-9595.
Or please feel free to start a discussion and write your thoughts in the comment section.