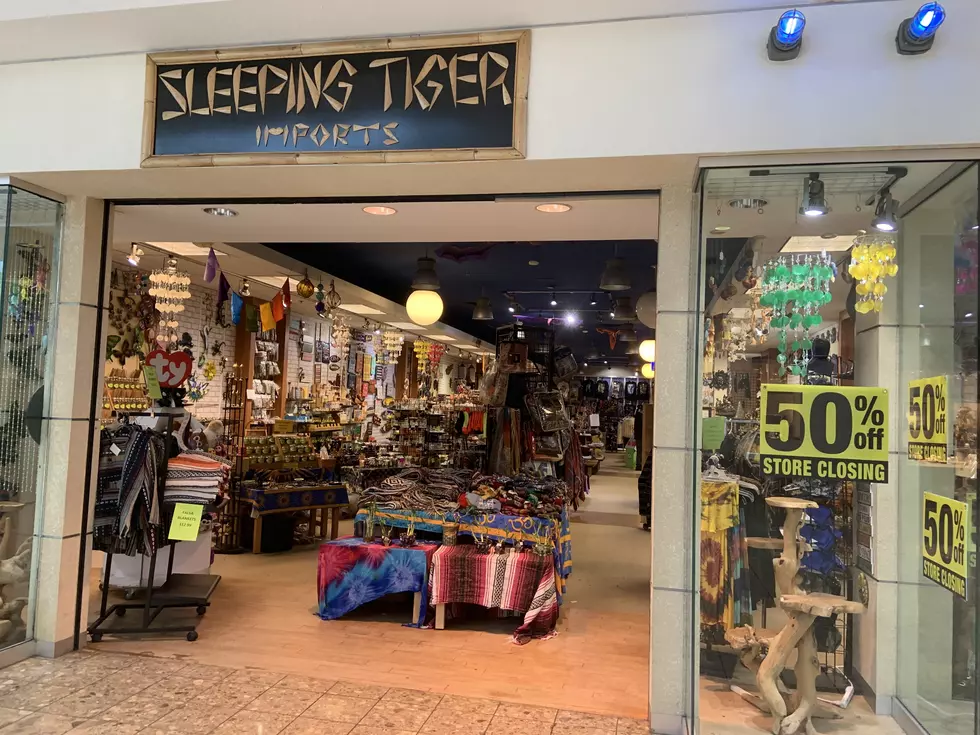 Sleeping Tiger Imports In Lakeview Square Mall Closing
TSM/Battle Creek
After 10 years of operation, another store is shutting its doors at Battle Creek's mall.
As of Valentine's Day, Sleeping Tiger Imports at the Lakeview Square Mall has signs up advertising 50% off almost everything in the store, as they plan on closing soon. 95.3 WBCK spoke with employees of Sleeping Tiger to learn more.
According to employees, the decision to close this location in Battle Creek just came down to simple economics. They say they just weren't seeing enough business, making staying open not a viable option.
The last day for the Battle Creek store is planned to be no later than Thursday, February 21.
Sleeping Tiger Imports, which sells a variety of items including incense, figurines and statues, clothing and replica weapons, has been operating in the Lakeview Square Mall since 2008.
While the Battle Creek store will be closing, Sleeping Tiger still operates 13 other locations in Michigan, including in Kalamazoo and Jackson.
Lakeview Square Mall has seen several businesses close in the past few months, including most notably the Sears anchor store in January. There have been a few openings as well, though, like the Cereal City Escape Room.