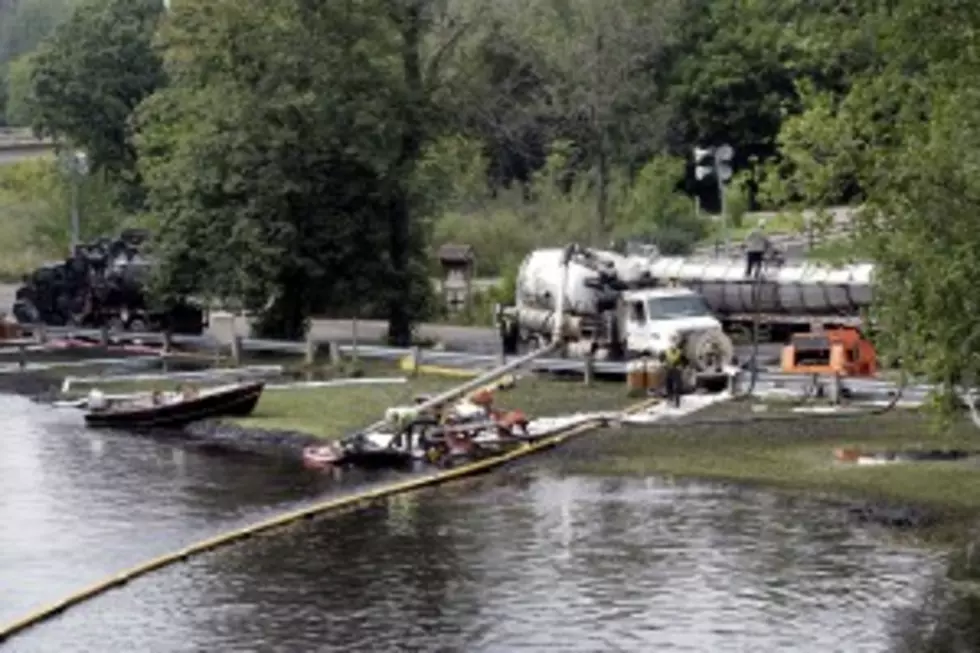 Straits Pipeline Report Due Next Week
Getty Images By Bill Pugliano
The review of the Enbridge Energy pipeline running under the Straits of Mackinac is due to be released next week by the state.
A task force led by Department of Environmental Quality Director Dan Wyant and Attorney General Bill Schuette has been looking at the pipeline, which the Canadian company says is safe and does not pose a threat to the great lakes.
Some environmental groups have protested the pipeline, including demonstrations during the Mackinac Policy Conference.
A pipeline operated by Enbridge ruptured near Marshall in 2010 leaking large amounts of oil into the Kalamazoo River system.