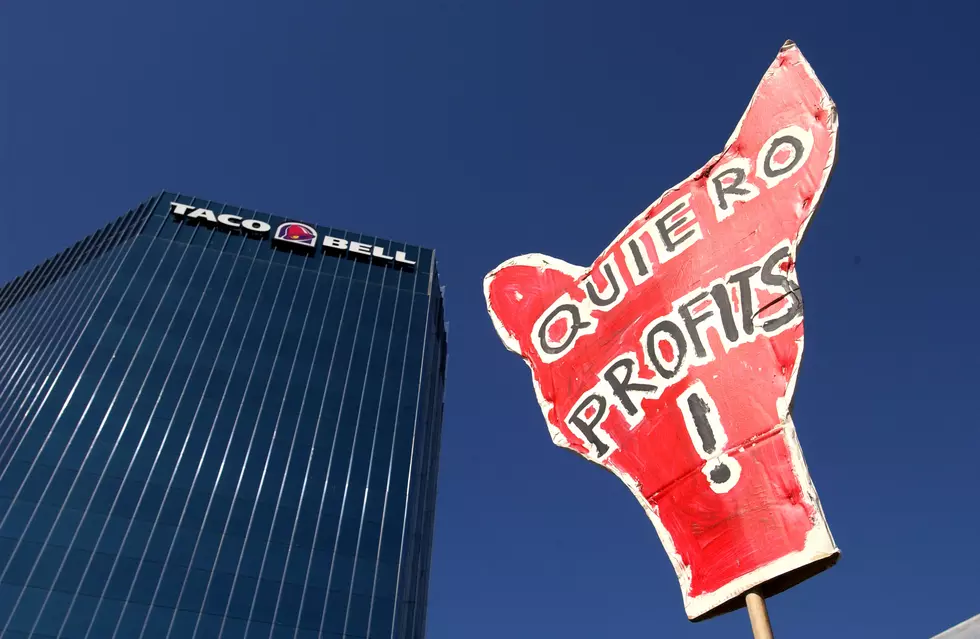 Taco Bell employee says Nosotros no hablamos inglés
Getty Images by: David McNew
What is going on in the United States?
A women working at the drive thru window of a Hialeah, Florida Taco Bell refused to serve an English speaking customer because she said herself as well as no-one in the restaurant spoke English.
In fact the employee said Nosotros no hablamos inglés which translates into "we do not speak English.
According to a Fox News article the customer was told:
Nobody here speaks English? Nobody in the back speaks English? So you can't take my order
When the customer asked to speak to the manager she was told:
She is in her house sleeping
Apparently Hialeah, Florida is a community made up of 94% Latino and located north of Miami's airport.  Approximately 89 percent of its residents speak Spanish.
Is this the United States or are we slowly turning into another country?
It is fine to have people who speak Spanish working at your establishment but for the people who work there to say no one speaks English in a restaurant located in the United States is a bit much.  I would assume the people working there were bigot's and just did not want to serve United States citizens who speak English.
Could you imagine what would happen to the people at a restaurant in Mexico who refused to serve Mexicans because no one in the establishment spoke Spanish?
Taco Bell has fired the employee working at the drive thru window.