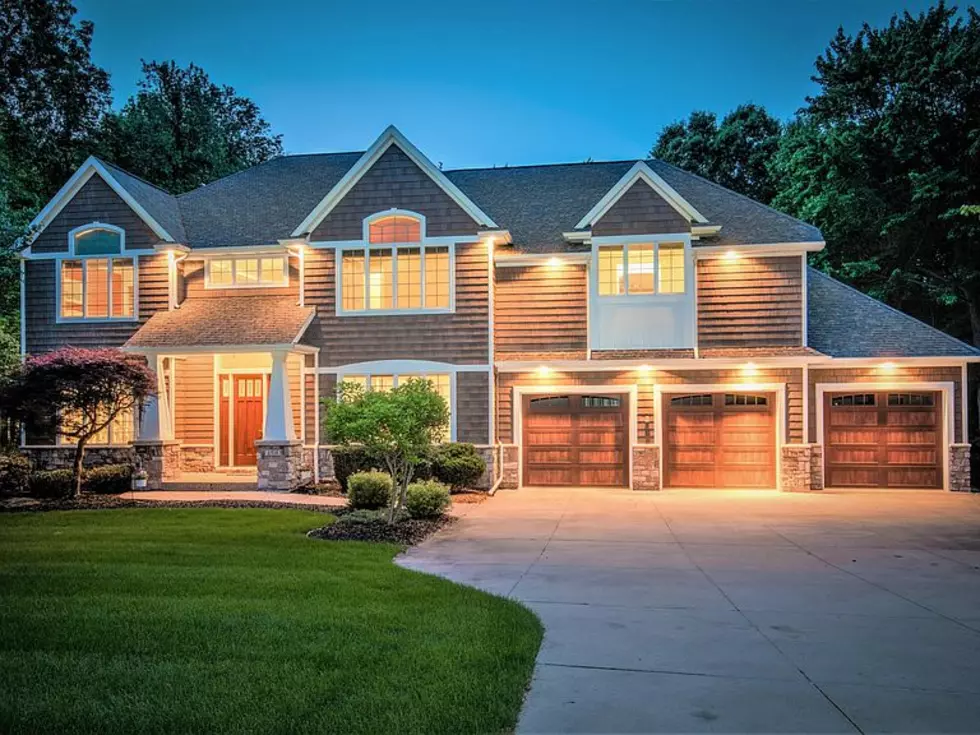 Take a Tour: Kalamazoo Mansion Includes Indoor Volleyball Court
Credit: Zillow/Kevan Hess at Jaqua Realtors
I, once again, found myself on Zillow over the weekend browsing through mansions that I have no business fantasizing over. The chances of me ever owning one of those are...slim. And yet, I just can't help myself.
This home caught my eye because it, surprisingly, has a price tag that's under a million dollars.
For the low price of $889,000 you could call this mansion your own. Let's take a look at some of the features:
7 Bedrooms
7 Bathrooms - 5 Full and 2 Half Bathrooms
Central Air
1 Fireplace
Natural Gas
Appliances including: Washer, dryer, refrigerator, cooktop, dishwasher, microwave
Full basement
Ceramic tile and wood floors
3 Car garage
8,140 sq ft.
If you find yourself in a place where you can afford a place like this, hey, high fives all around. You can contact the listing agent, Kevan Hess, at Jaqua Realtors.
However, if you're more like me, enjoy this tour of a home I absolutely cannot afford! 😆 It's still fun to dream. Take the tour:
A Kalamazoo Mansion with an Indoor Volleyball Court