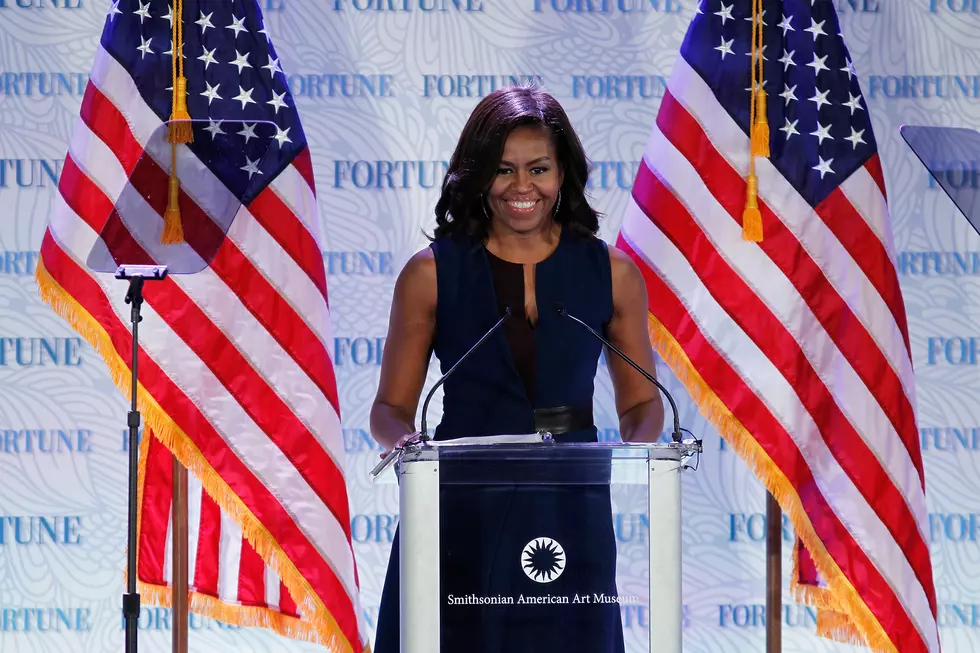 The Former First Lady Is Coming To Michigan
Getty Images for Fortune/Time Inc
Former First Lady Michelle Obama is going to spend an evening in Detroit and you can share it with her.
Former First Lady Michelle Obama is coming to Little Caesars Arena in Detroit on Tuesday, December 11th. Mrs. Obama will be doing a 10-city tour to promote her new book "Becoming"
Mrs. Obama discussed her book "Becoming' with Mlive.com...
"I've spent the last year and a half reflecting on my story as deeply and honestly as I could, and now I'm thrilled to travel the country and do the same with readers this fall," said Michelle Obama about her upcoming tour. "I hope that this tour will inspire others to reflect upon and share their own stories--all the joys and sorrows, all the scars and renewals--so that together, we can better recognize that each of us, in our own way, is in a constant process of becoming."
Tickets for the event go on sale Friday, September 21st at 10 am. You can purchase tickets through 'Live Nation' and ticket prices start at $29.50.
Mrs. Obama's book will be released on November 13th and the audio version of the book is read by Michelle Obama herself!
To top off this event Michelle Obama, along with 'Live Nation', will be donating 10% of the entire shows ticket sales to local charities.
BONUS VIDEO
Supermarket Sweep 2018